Otto Warmbier's parents sue North Korea for torturing, murdering their son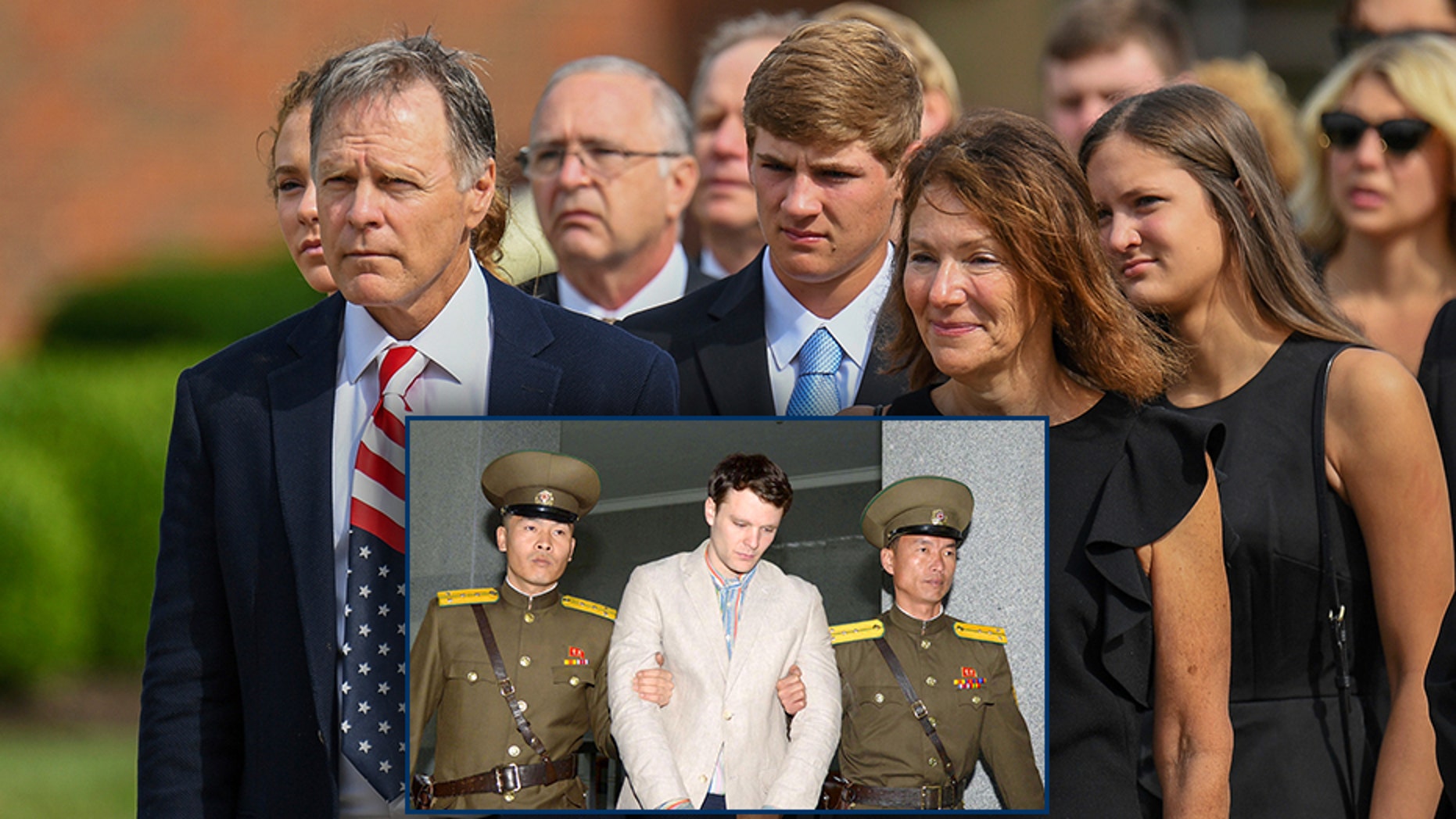 The parents of Otto Warmbier are suing North Korea for torturing their son, which ultimately led to his death.
Cindy and Fred Warmbier filed a lawsuit in U.S. District Court for the District of Columbia on Thursday. The complaint alleges North Korea detained Otto and "forced him to falsely 'confess' to an act of subversion on behalf of the United States government."
OTTO WARMBIER'S PARENTS OPEN UP ABOUT SON'S TORTURE BY NORTH KOREA: 'THEY ARE TERRORISTS'
The filing also states the communist nation "tortured him, kept him in detention for a year and a half without allowing him to communicate with his family, and returned him to them in a non-responsive state and brain dead."
Otto, 22, was held captive by North Korea for more than 17 months for allegedly trying to take a sign from a hotel he visited with a tour group. He was medically evacuated from the country June 13, 2017, and died six days later at the University of Cincinnati Medical Center.
SEE KIM JONG UN'S BIZARRE PROPAGANDA PHOTOS
Fred Warmbier told "Fox & Friends" in September that when they first saw their son upon his arrival home, he "had a shaved head, he had a feeding tube coming out of his nose, he was staring blankly into space, jerking violently."
"He was blind. He was deaf. As we looked at him and tried to comfort him it looked like someone had taken a pair of pliers and rearranged his bottom teeth," Fred said, adding: "North Korea is not a victim, they are terrorists. They purposefully and intentionally injured Otto."
OTTO WARMBIER'S BODY SHOWED NO SIGNS OF TORTURE, CORONER'S REPORT SAYS
In a statement to The Washington Post on Thursday, Fred said that Otto, was "taken hostage, kept as a prisoner for political purposes, used as a pawn and singled out for exceptionally harsh and brutal treatment by Kim Jong Un."
"Kim and his regime have portrayed themselves as innocent, while they intentionally destroyed our son's life," the statement read. "This lawsuit is another step in holding North Korea accountable for its barbaric treatment of Otto and our family."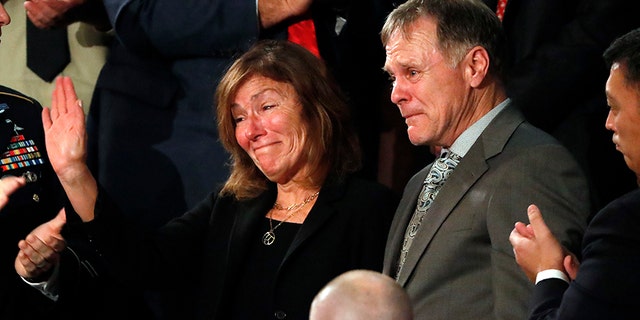 The Warmbiers are reportedly being represented by Richard Cullen of McGuireWoods LLP, who also represents Vice President Mike Pence. Both President Trump and Pence's offices support the lawsuit but have not been involved, according to The Post.
Trump and Pence have been outspoken about Warmbier's death, which the vice president in June labeled "a tragic example of North Korea's disregard for human life."
TRUMP SAYS HE'LL 'RESPECTFULLY LEAVE' KIM JONG UN SUMMIT IF TALKS ARE 'NOT FRUITFUL'
Trump on Tuesday called North Korean dictator Kim Jong Un "very open" and "very honorable" after the North announced last week it would suspend its nuclear and long-range missile tests ahead of a potential summit between the leaders to be held in May or early June.
Fox News' Courtney Stein Lesskis and The Associated Press contributed to this report.