Opinion: Hispanics Will Lead America Out of Recession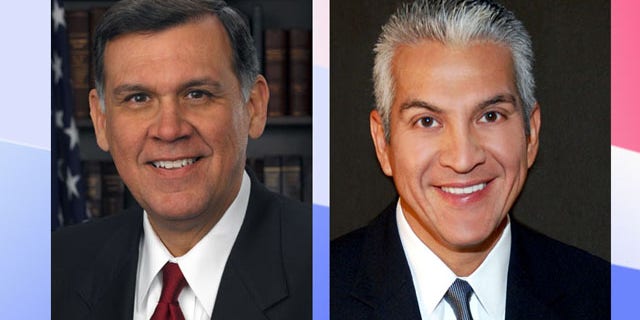 The prosperity of the American economy is heavily dependent on a solid foundation of small business. Hispanic entrepreneurs in particular have played an integral role in keeping the country afloat during the past decade. The growing call to create new opportunities for American workers will be answered by a surge of Hispanic business owners seeking to provide for their communities and families.
Let's review the facts: They have grown more than any other demographic, contributing to 52 percent of the nation's overall population increase in the last decade. A growing majority is under the age of 35. Hispanics are opening businesses faster than anyone else and drive growth across the country especially in major cities like New York, Miami and Los Angeles.
At the local level, Hispanic small businesses are vital. They are true job creators. It is not easy to start a business, and even harder to make it successful. Add the reality of a recovering economy, a hesitant consumer, regulatory indecision and exorbitant health care costs and it is hard to believe anyone would take such a risk at all.
Yet, Hispanic enterprise is growing at an inspiring rate, which is good news for Americans because it means they are hiring.
In a recent address to the Congressional Hispanic Caucus Institute, President Obama asserted, "Our future is tied to how well the Latino community does."
Indeed. As our country works to decrease unemployment rates that are holding steady at 9.1 percent, translating to over 14 million Americans out of work, they are stimulating economic growth and job creation at a time when it is most needed.
In support of that growth, the United States Hispanic Chamber of Commerce (USHCC), with the support of JPMorgan Chase, hosted our annual convention this week in Miami to address the future of Hispanic business and the impact of their contributions on the American economy.
Our community is vital to the success of this nation, politically, culturally and economically. We urge all Americans to join the dialogue as our country seeks to find a way to re-energize the economy and put Americans back to work.
Javier Palomarez is the President and CEO of the United States Hispanic Chamber of Commerce. He can be reached at Palomarez@USHCC.com
Mel Martinez was the first Cuban-American to serve both in the President's Cabinet under George W. Bush, and in the U.S. Senate. He now heads JPMorgan Chase & Co. in Florida, Mexico, Central America and the Caribbean, and the JPMorgan Chase Foundation.
Follow us on twitter.com/foxnewslatino
Like us at facebook.com/foxnewslatino