One Of The Last Surviving 'Borinqueneer' Soldiers, 96, Honored In Maryland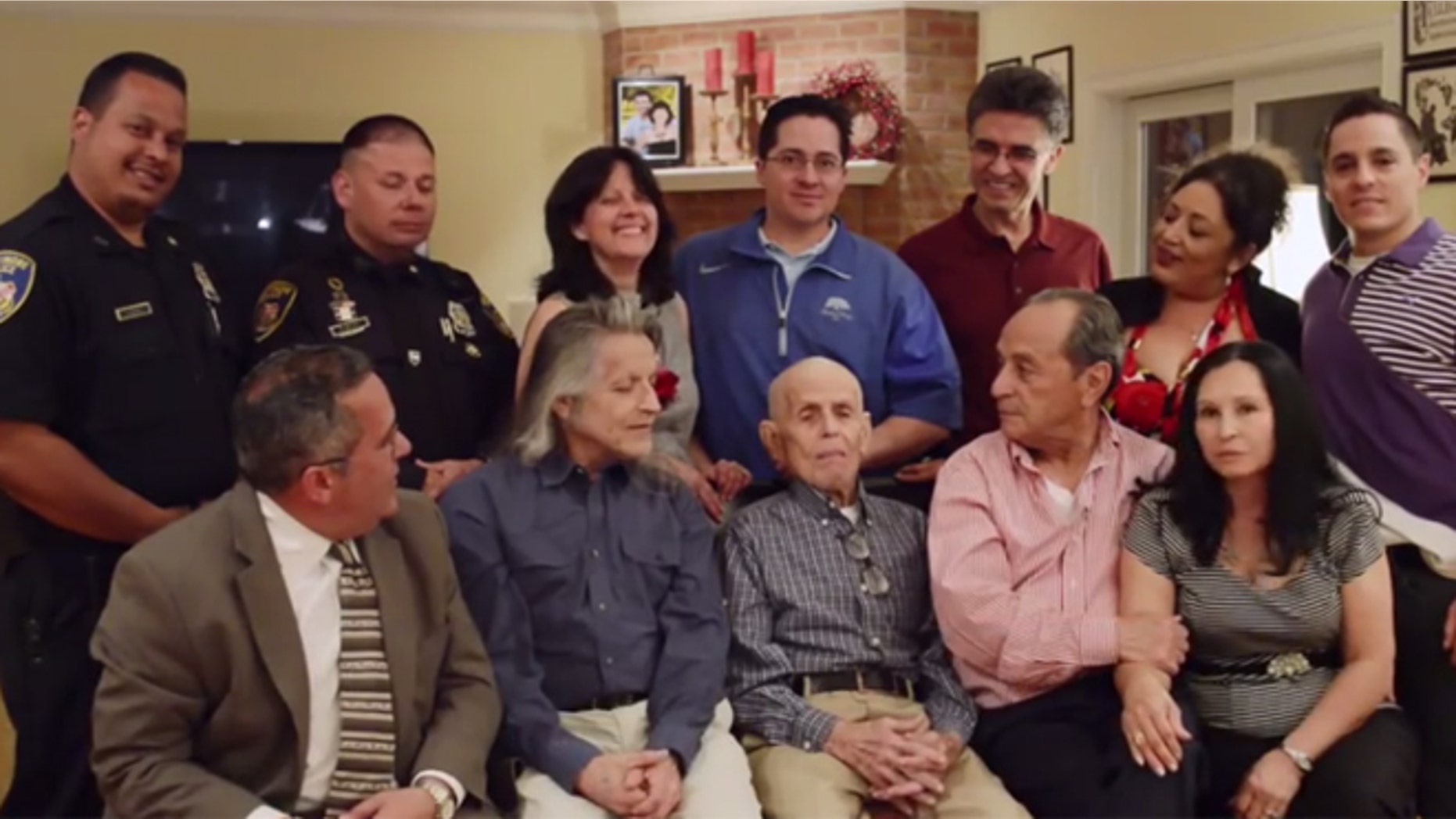 Maryland's last living member of the U.S. Army unit nicknamed the Borinqueneers was honored Monday by U.S. Senator Barbara Mikulski in Baltimore.
Leonardo Martinez, 96, was recognized for his service with the 65th Infantry Regiment, a unit made up of Latino soldiers, most of them Puerto Rican, who served during World War I, World War II and the Korean War.
But they were a segregated unit and had to fight discrimination on a daily basis while trying to stay in one piece in the battlefield.
"To be derided and say the only thing they were good at was to do the cha-cha or the conga line – they heard all this stuff and then they went and fought their heart out," said Sen. Mikulski during the ceremony.
In all, the servicemen from the 65th Regiment were awarded 10 Distinguished Service Crosses, 256 Silver Stars, 606 Bronze Stars and 2,771 Purple Hearts.
Martinez fought until Dec. 16, 1950, when he was wounded in the back and leg. He received a Purple Heart and continued to serve after he recovered from his wounds. He retired in 1968 and spent the next 22 years working in Baltimore for the U.S. Postal Service.
The recognition comes at a time when the Borinqueneers are just a step away from receiving one of the highest civilian honors. Two weeks ago, the House of Representatives approved a resolution to award them the Congressional Gold Medal and the legislation is now just awaiting president Obama's signature.
Among civilian honors, the medal trails only to the Presidential Medal of Freedom in importance.
The bill was introduced jointly by Bill Posey (R-Fla.) and Puerto Rico's Resident Commissioner (a non-voting member of the House), Pedro Pierluisi.
"Members of the unit are called 'Borinqueneers,'" Pierluisi said on the floor of the House while speaking in support of the bill. "Since the term was first used over 60 years ago, coined by members of the Regiment on their way to Korea, it has become synonymous with honor, courage, redemption and pride."
Four other military units previously have received the Congressional Gold Medal collectively: the Native American Navajo Wind Talkers, the Japanese-American Nisei Soldiers and the African-American Tuskegee Airmen and Montford Point Marines. The Women's Air Service Pilots (WASPs) have also received the medal.
Follow us on twitter.com/foxnewslatino
Like us at facebook.com/foxnewslatino