Official: Pakistan parliament to discuss re-engagement with US next week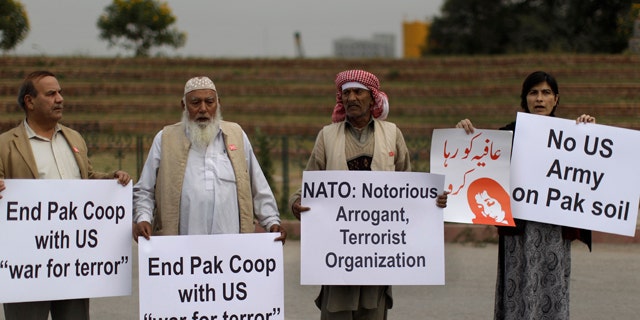 NEWYou can now listen to Fox News articles!
ISLAMABAD – A government official says Pakistan's parliament will begin a debate on the country's new terms of re-engagement with the United States next week, including whether to lift its blockade on war supplies heading into Afghanistan.
Ties have been frozen since American air strikes accidentally killed 24 Pakistani soldiers at the Afghan border in November.
The government formed a committee to look into Pakistan's relations with the United States after the incident.
A government official said Thursday the committee would present its findings to a parliamentary session next week, likely on Monday. He didn't give his name because he was not authorized to release the information.
Pakistani officials have said the decision to reopen the supply lines will made during or after that session.