NY cop on trial for targeting, stealing from Latino motorists during traffic stops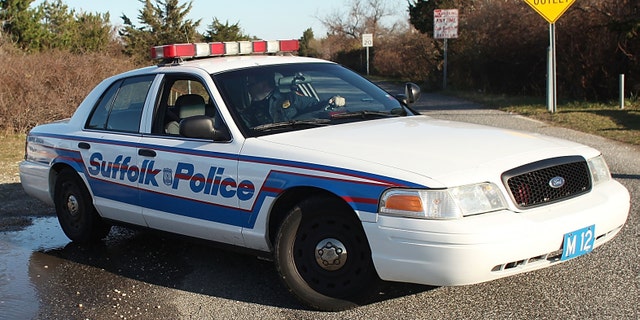 A former police officer from New York's Suffolk County "violated every oath he ever took" in stealing money from Long Island motorists, but he did not target Hispanics, his attorney argued in court Tuesday.
The former sergeant, 24-year-veteran Scott Greene, is on trial for allegedly stealing money from Latino driving vehicles with out-of-state plates. The traffic stops took place between 2010 and 2014, according to the accusation.
Greene faces a number of charges, the most serious of which involve felony larceny as a hate crime. The victims claim that Greene pulled them over under the guise of vehicle and traffic violations.
"Sadly, we are here today because of this defendant's disgraceful choices," Assistant District Attorney Tisha Burrows said during her opening statement Tuesday, according to Newsday. "He victimized the very people he swore to serve and protect."
Greene was arrested on Jan. 30, 2014, in a sting in which he was videotaped taking $100 from an envelope on the front seat of a car being driven by an undercover Hispanic officer, according to Long Island News.
Greene, who reportedly rejected a plea deal, faces up to 32 years if convicted on all counts.
The federal lawsuit was filed by 21 Hispanic drivers who claim they were targeted for traffic stops because of their ethnicity. The identity of those claimants is being withheld because, as a federal judge ruled, they have a "reasonable" fear of police retaliation.