North Korea threatens 'packs of wolves' to 'strangle' US after latest round of US sanctions
North Korea, showing no intention of succumbing to international sanctions designed to end to the rogue regime's missile tests, once again on Tuesday hurled threats, vowing to send "packs of wolves" to "strangle" the nations standing firm in opposing Kim Jong Un's dictatorship.

The country's official KCNA news agency issued the threat one day after declaring North Korea would strike the U.S. with "thousands-fold" revenge in retaliation for the sanctions imposed by the United Nations on Friday.
"Packs of wolves are coming in attack to strangle a nation," the statement said. "They should be mindful that [North Korea's] strategic steps accompanied by physical action will be taken mercilessly with the mobilization of all its national strength."
HALEY: NORTH KOREA NEEDS TO BRACE FOR COMBINED PRESSURE FROM US AND THE WORLD
The "physical action" the rogue nation alludes to is likely the testing of more intercontinental ballistic missiles, part of the "unexpected gift packages" it consistently promises to send to the U.S. North Korea's news agency previously described the sanctions as "crimes" that were a "violent violation of our sovereignty" and a "heinous plot to isolate and stifle" the communist country.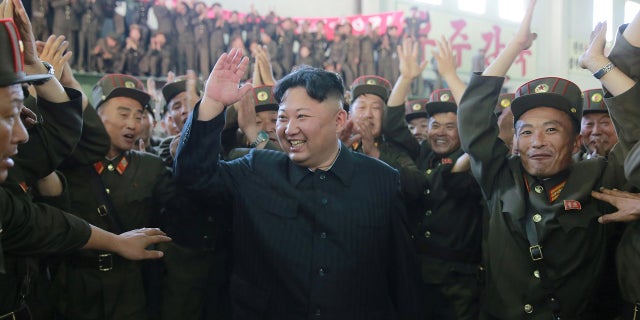 The U.N. Security Council voted unanimously to introduce the set of punishing sanctions -- the harshest since the dictatorship's first nuclear experiment in 2006. U.S. Ambassador to the United Nations Nikki Haley said America had the iron-clad upper hand in pressuring North Korea with the new sanctions.
"It was a gut-punch to North Korea, to let them know the international community is tired of it and we're going to start fighting back," Haley told Fox News' "The Story," adding that "we are not going to run scared from them."
NORTH KOREA THREATENS US WITH MORE 'UNEXPECTEDGIFT PACKAGES' AFTER MISSILE TEST
But China still remains a roadblock in deterring North Korea. China is Pyongyang's biggest trading partner and has supported the dictatorship since it came into power. Haley, however, said she remains hopeful China will follow through with its obligations.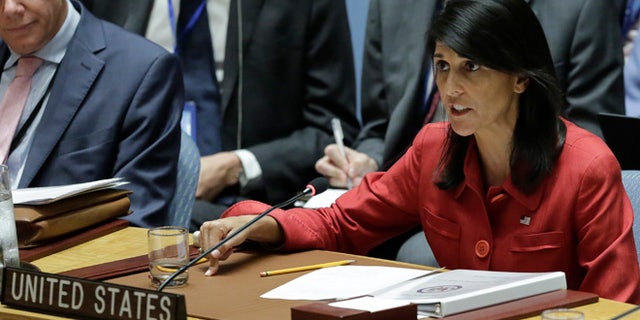 "China stepped up and said, we will follow through on these sanctions. And they encouraged the international community to follow it. When that missile test took off, they felt it in China. And they're disturbed enough to say that they now have to do their part," Haley said.
WILL TOUGHER SANCTIONS HAVE ANY EFFECT ON NORTHKOREA?
North Korea successfully tested two ICBM's in recent weeks, after a series of other missile launches carried out this year. Pyongyang has shown no signs of slowing down or halting the tests. At least half of the U.S. mainland is already believed to be in range of North Korean missiles.