North Korea slams Trump for pulling out of Paris Climate Agreement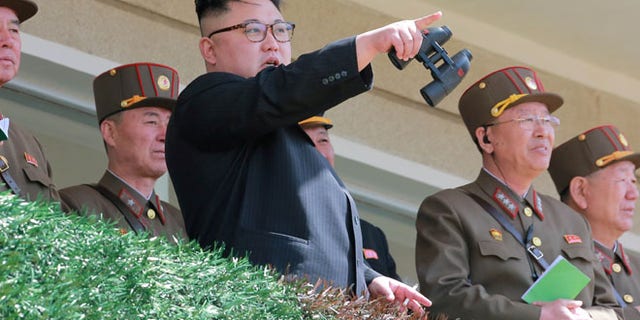 NEWYou can now listen to Fox News articles!
Just days before North Korea fired land-to-ship missiles off its east coast, Pyongyang slammed President Trump's decision to pull out of the Paris Climate Agreement, calling Trump's move a "shortsighted and silly decision."
North Korea's Ministry of Foreign Affairs called global warming "one of the gravest challenges humankind is facing today."
"This is the height of egotism and moral vacuum seeking only their own well-being at the cost of the entire planet," the statement read, according to the Korean Central News Agency. "Whoever chooses to blindly follow the Trump administration overpowered by its bravado should be fully aware that the judgment of history shall take them all as one."
The Washington Post reported that North Korea signed on to the agreement. Its leader, Kim Jong Un, reportedly "declared war on deforestation" back in 2015.
Trump's decision drew heavy criticism within the U.S. and internationally, including in China, which swiftly recommitted itself to the agreement forged with the administration of former President Obama. Trump argued that the Paris agreement favors emerging economies such as China's and India's at the expense of U.S. workers.
U.S. Environmental Protection Agency Administrator Scott Pruitt touted U.S. emissions reductions over past years and said that despite withdrawing from the Paris accord, the Trump administration would continue to engage others, particularly developing nations, on the effort.
"We have a strong, strong approach to reducing emissions. We have nothing to be apologetic about," Pruitt said. "America is not going to be disengaged, we are going to maintain engagement."
The Associated Press contributed to this report