North Korea says South Korean businessmen can re-enter joint complex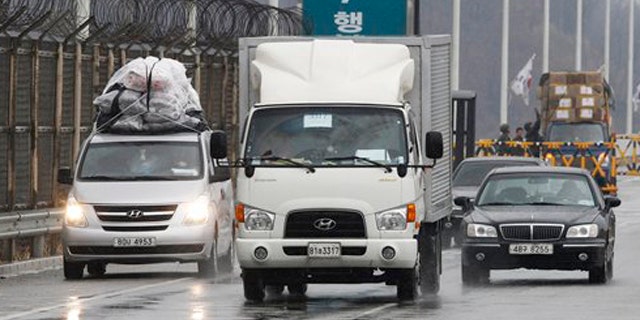 SEOUL, South Korea – North Korea says South Korean businessmen can enter a jointly run industrial park in the North that has been emptied since April after tensions between the two countries soared.
In a statement carried by the North's official media on Tuesday, the government agency in charge of relations with Seoul said Pyongyang is ready to talk about reopening the Kaesong complex if the business owners visit.
South Korea's Unification Ministry urged North Korea to have talks with the government not civilians. It had no further comment.
Kaesong, run with cheap North Korean labor and South Korean funds and knowhow, was a last remaining symbol of inter-Korean cooperation until the North barred entry from the South in April and pulled some 50,000 workers.