North Korea promises US another 'gift package' following missile launch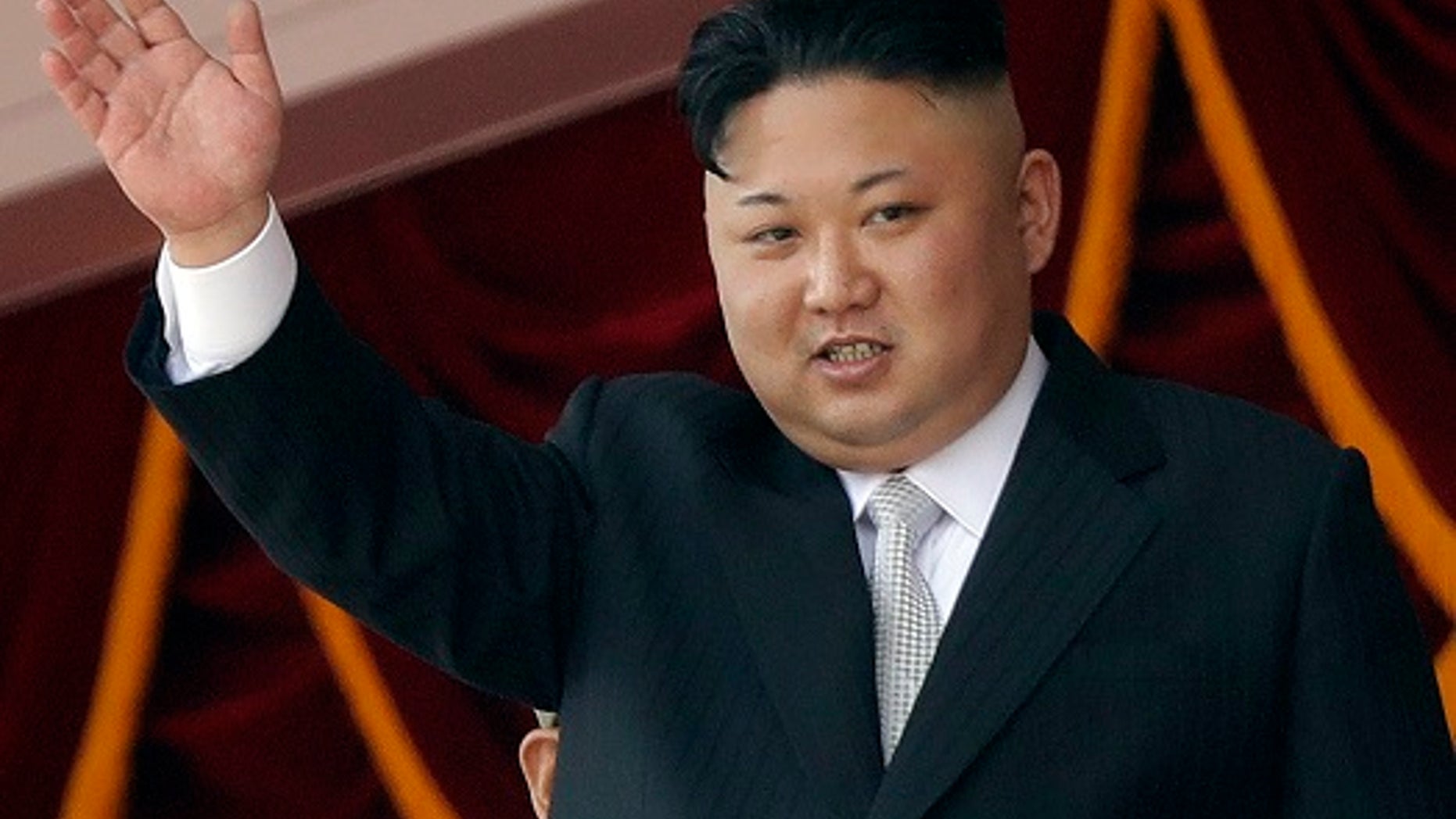 North Korean leader Kim Jong Un called Tuesday's launch of a long-range ballistic missile a "brilliant victory" and promised that more "gift packages" will be given to Americans.
According to the Korean Central News Agency (KCNA), Kim called the intercontinental ballistic missile (ICBM) a gift for the "American bastards" as U.S. citizens celebrated the Fourth of July.
The country's state media reportedly described Kim as "feasting his eyes" on the ICBM, which was said to be capable of carrying a large nuclear warhead, before its launch. "With a broad smile on his face," Kim urged his scientists to continue to "frequently send big and small 'gift packages' to the Yankees as ever so that they would not feel weary."
AFTER NORTH KOREA MISSILE TEST, TRUMP TWEETS: 'SO MUCH FOR CHINA WORKING WITH US'
Experts said that these so-called "gift packages" are a promise that the country is planning more missile and nuclear tests that are banned by the United Nations.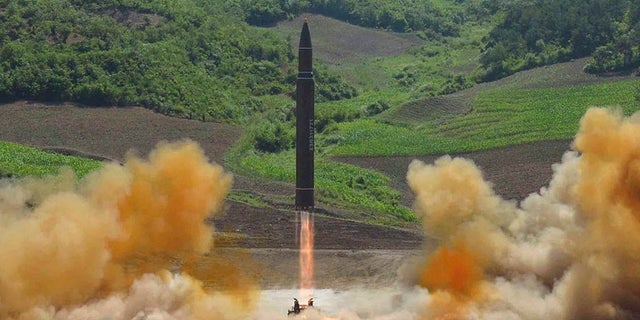 The missile launch was confirmed by U.S. and South Korean officials and also caused enough worry that officials called an emergency U.N. Security Council session on Wednesday. Secretary of State Rex Tillerson confirmed the missile was an ICBM and said the U.S. response would include "stronger measures to hold the DPRK (Democratic People's Republic of Korea) accountable."
The ICBM launch is a milestone in North Korea's efforts to develop long-range missiles with nuclear warheads, although analysts suggested it will take several more years and many more tests to perfect an arsenal.
The missile test, North Korea's most successful yet, was a direct rebuke to President Donald Trump's earlier declaration on Twitter that such a test "won't happen!" The launch also came days after Trump met with South Korean President Moon Jae-in at the White House and ahead of a summit of the world's richest economies.
US VOWS IT WILL 'NEVER ACCEPT A NUCLEAR NORTH KOREA' AFTER NEW MISSILE TEST
In response to the ICBM launch, U.S. and South Korean troops engineered a show of force for North Korea on Wednesday, with soldier from the allies firing "deep strike" precision missiles into South Korean territorial waters. Moon ordered the drills with the United States to show "North Korea our firm combined missile response posture," his office said.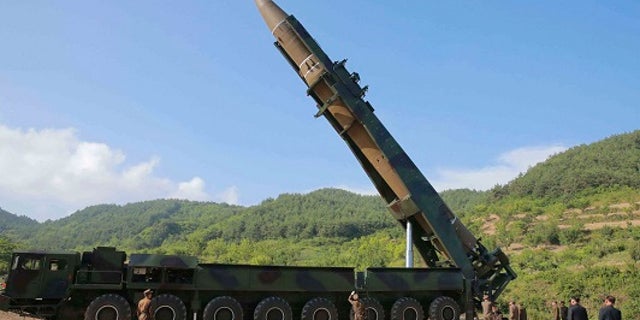 A U.S. scientist analyzing the height and distance of North Korea's launch said the missile could potentially reach Alaska. The state is a little more than 3,500 miles from North Korea.
North Korea has a reliable arsenal of shorter-range missiles and is thought to have a small number of atomic bombs, but is still trying to perfect its longer-range missiles. Some outside civilian experts believe the North has the technology to mount warheads on shorter-range Rodong and Scud missiles that can strike South Korea and Japan, two key U.S. allies where about 80,000 American troops are stationed. But it is unclear if it has mastered the technology needed to build an atomic bomb that can fit on a long-range missile.
North Korea said it needed nuclear weapons and powerful missiles to cope with what it calls rising U.S. military threats.
The country will likely receive more international sanctions as a response to the launch, but North Korea is already one of the most sanctioned countries on Earth.
The Associated Press contributed to this report.