North Korea official's disappearance raises fresh purge suspicions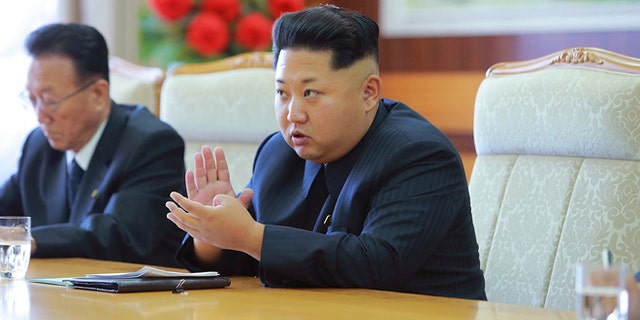 SEOUL – Speculation about a possible new high-level purge in North Korea grew on Thursday after a close aide to leader Kim Jong Un appeared to miss a gathering of the Pyongyang leadership.
Choe Ryong Hae, who has been an emissary for Mr. Kim to China, Russia and South Korea in recent years, wasn't among the mourners at a funeral on Wednesday for a senior military figure, according to analysis from South Korean media of North Korean television footage of the event.
The gathering, which footage showed was attended by Mr. Kim and other senior North Korean officials, was a de facto who's-who of the North Korean political and military leadership.
Speculation about the fate of Mr. Choe began on Sunday when his name was omitted from the list of around 170 names in the organizing committee for the event. A South Korean government spokesman called the omission unprecedented.
Mr. Choe, who often accompanies Mr. Kim on trips across the country, wasn't named in North Korean media reports of Mr. Kim's recent visits to a residential construction site or a catfish farm.
It is far from certain that Mr. Choe has been executed or even ousted. Last year he disappeared from state media reports for a few weeks but reappeared with a limp, suggesting he had sustained an injury.
But the absence of any senior official from state media reports in North Korea almost immediately sparks talk among those that monitor the country of new purges because of the high level of churn, sometimes violent, in senior positions. In turn, any confirmed purges raise questions about the stability of the regime.