North Korea conducts another rocket engine test for ICBM, US officials say
North Korea conducted another rocket engine test Wednesday which could potentially be used on a future intercontinental ballistic missile or ICBM, two US officials tell Fox News.
It's the first rocket engine test since the rogue communist regime conducted three in March, which, in addition to an ICBM could also be used for a future new rocket capable of putting a satellite into orbit, according to both officials who are concerned that the technology used for putting satellites into space are the same ones used for an ICBM capable of reaching the west coast of the United States.
The rocket test was conducted in the city of Yun Song, where previous rocket tests have taken place, according to one official.
OTTO WARMBIER FUNERAL: AROUND 2,000 GATHER TO CELEBRATE LIFE OF STUDENT WHO DIED AFTER NORTH KOREA DETAINMENT
The news of another rocket engine test out of North Korea comes as another U.S. official said Wednesday there are signs of increased activity at North Korea's lone nuclear test site.
"There are more people and more cars but nobody knows what that means," said the official.  
North Korea has conducted five nuclear tests since 2006, including two last year.
Since hosting China's President Xi Jinping at his Mar-a-Lago Club in April, President Trump hoped China would help deescalate tensions in the region following a series of ballistic missile tests, including one that flew 1,000 miles higher than NASA's international space station before reentering the Earth's atmosphere and splashing down a mere 60 miles from Russia last month.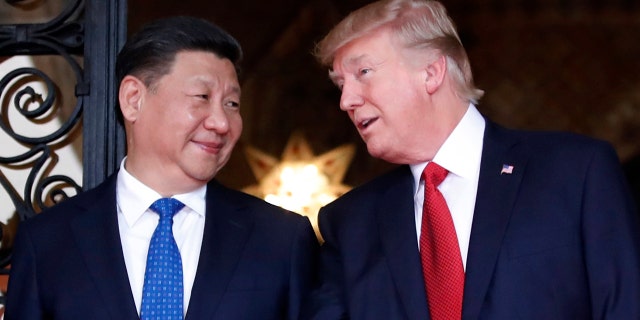 "While I greatly appreciate the efforts of President Xi & China to help with North Korea, it has not worked out. At least I know China tried!" said Trump in a tweet earlier this week.
At the State Department, Secretary of State Rex Tillerson and Defense Secretary Jim Mattis hosted Chinese counterparts.
"China understands that the United States regards North Korea as our top security threat," Tillerson told reporters Wednesday. "We reiterated to China that they have a diplomatic responsibility to exert much great economic and diplomatic pressure on the regime if they want to prevent further escalation in the region."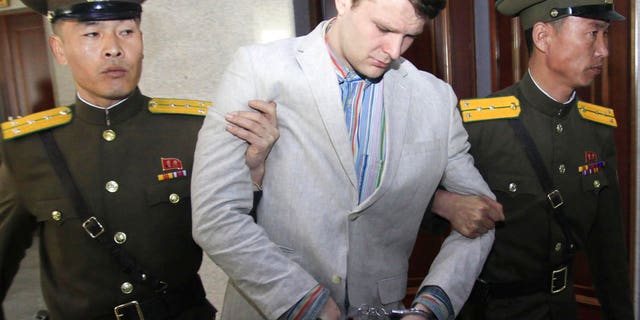 U.S. TEST TO SHOOT DOWN BALLISTIC MISSILE FAILS
Relations with North Korea deteriorated further after Otto Warmbier, the 22-year-old University of Virginia student and Ohio native was returned to the United States last week after being held for 17-months on charges of subversion after allegedly stealing a communist propaganda poster from his hotel.
Warmbier died on Monday. Friends and family members held a public funeral in Wyoming, Ohio, on Thursday.
Meanwhile, the latest U.S. effort to test its shoot-down capability failed on Wednesday night, according to a statement from the U.S. Missile Defense Agency. A medium-range ballistic missile was launched from a test range in Hawaii at 7:20 pm local time, but the interceptor missile fired at sea from USS John Paul Jones, a guided-missile destroyer, missed the target.
Fox News' James Rosen contributed to this report.