North Korea believed to be readying new nuclear test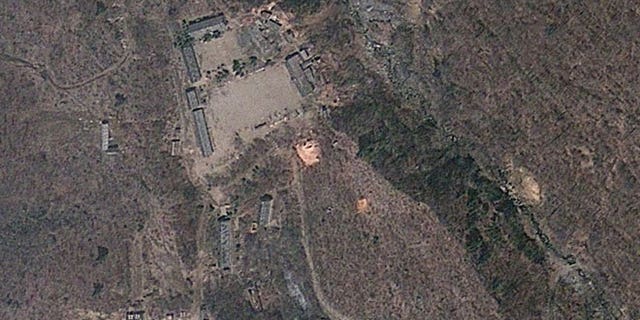 South Korea's Defense Ministry said Tuesday that North Korea has upped activities at its main nuclear test site, prompting South Korea and the United States to prepare for a new nuclear missile test by Pyongyang.
The announcement came ahead of President Obama's scheduled trip to Japan and South Korea later this week. The speculated test would also take place as most of the South Korean public's attention has been taken up by the Sewol ferry disaster, which has killed over a hundred people, with the final death toll expected to be around 300.
Defense Ministry spokesman Kim Min-seok said Tuesday that South Korean intelligence had "detected various types of activities at Punggye-ri," referring to the test site in northeastern North Korea.
The Korean newspaper Chosun Ilbo, citing a source in the Seoul government, said that observers had noticed "a very brisk movement of vehicles and people in and around" the site. A second source quoted by the paper said that it did not appear a test was imminent, but "I don't think it's physically impossible for the North, if it has the political will, to do it to coincide" with Obama's visit, which is scheduled for Friday and Saturday.
Chosun Ilbo also reported that Friday is also the anniversary of the founding of the North Korean army.
North Korea has conducted three underground nuclear tests at Punggye-ri since 2006, with the most recent occurring in February 2013.
Click for more from The New York Times