North Korea Accepts U.S. Proposal to Discuss War Remains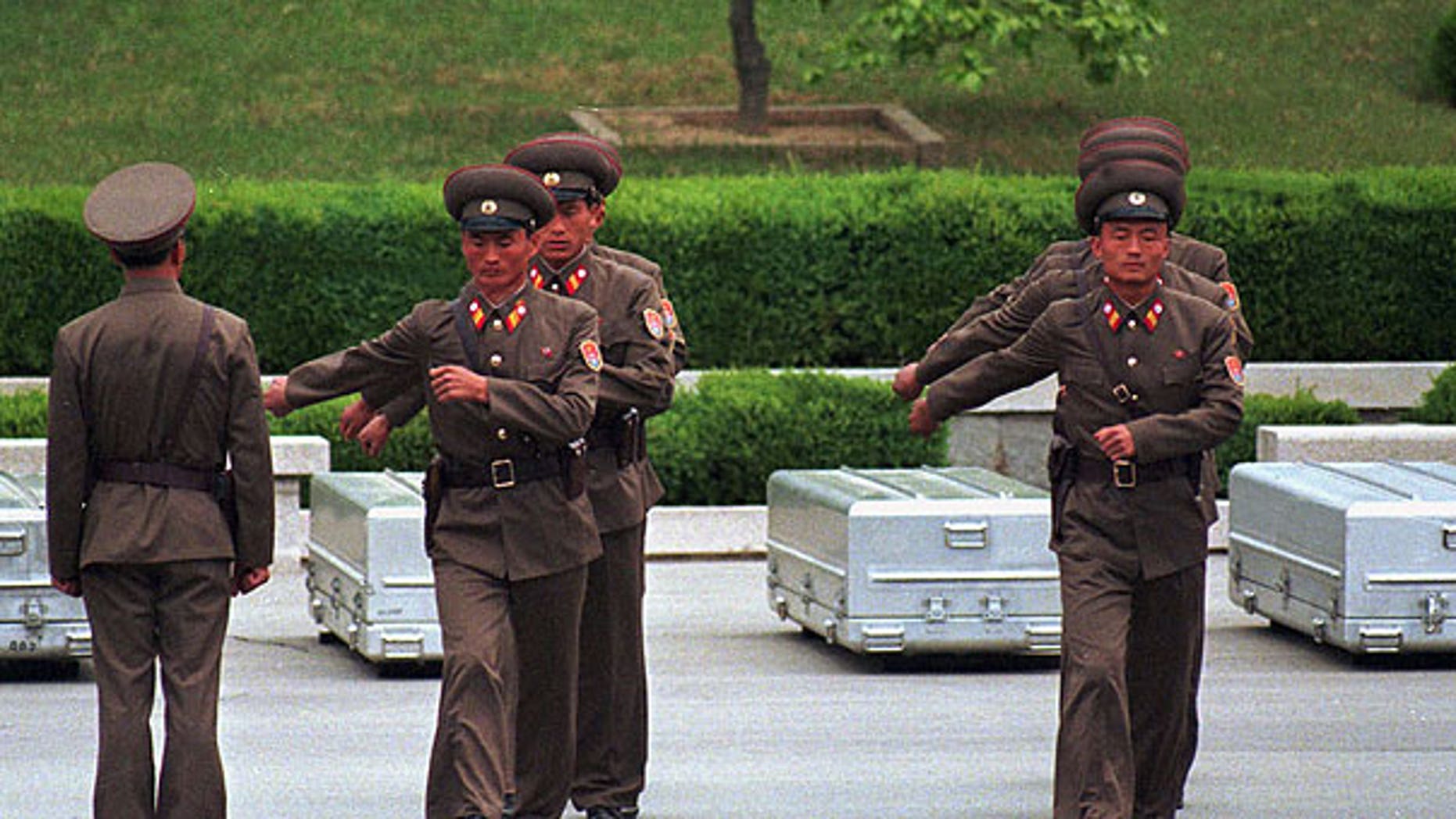 SEOUL – North Korea on Friday accepted a U.S. proposal to discuss recovering the remains of American soldiers killed during the Korean War, another sign of easing tensions between Washington and Pyongyang.
The joint excavation project ended six years ago. Preparation for talks on starting the search again comes as the countries pursue tentative discussions on resuming stalled nuclear disarmament negotiations.
The United States and North Korea fought on opposite sides of the 1950-53 Korean War and have never signed a peace treaty. Ties have been particularly tense over North Korea's insistence on building a nuclear weapons program. North Korea has criticized military drills between Seoul and Washington that end next week as practice for an invasion.
Still, there have been recent bright spots in the relationship.
Last month, a senior North Korean diplomat visited New York to discuss ways to restart nuclear disarmament talks last held in December 2008. Earlier this month, The Associated Press reported that U.S. officials also called for talks on resuming the excavation of soldiers' remains and were awaiting Pyongyang's reply.
A North Korean Foreign Ministry spokesman told the North's official Korean Central News Agency on Friday that Pyongyang had accepted the U.S. proposal. The spokesman said Washington and Pyongyang were preparing for talks, but there were few other details.
About 8,000 U.S. service members are listed as missing from the Korean War, including 5,500 in North Korea. Joint efforts to recover remains began in 1996, according to the U.S. Department of Defense. The work was suspended in 2005 after Washington said there wasn't enough security for its personnel.
The Korean peninsula remains in a technical state of war because the three-year conflict ended in a truce, not a peace treaty. The U.S. keeps more than 28,000 troops in ally South Korea to protect against aggression, a presence North Korea cites for its need to build nuclear weapons.
Tensions rose in 2009 with the North's launch of a rocket seen as preparation for a long-range missile capable of striking the U.S. A nuclear test by North Korea followed weeks later. In 2010, two attacks blamed on the North that killed 50 South Koreans brought inter-Korean relations to a low point.
The United States has said the retrieval of war remains should not be linked to the stalled disarmament talks.
North Korea says it is ready to resume the six-nation nuclear negotiations, which involve the two Koreas, the U.S., China, Russia and Japan. However, the U.S. and its allies want Pyongyang first to take concrete steps to show sincere intent, such as freezing its nuclear activities and allowing inspections.
Washington has also called for improved inter-Korean ties.
Last week, North Korea said it was considering a U.S. proposal to allow Korean Americans to be reunited with family in the North. And on Thursday, Washington said it would contribute up to $900,000 in emergency relief supplies to three North Korean provinces struggling in the wake of heavy rains and flooding.