North Korea: A week of rising tensions between US and isolated regime
Tensions are high on both sides of the Korean Peninsula's DMZ this week.
South Korea launched a medium range missile capable of hitting targets in the North.
This happened as Fox News reported North Korea test-fired an engine that could be used in an intercontinental ballistic missile capable of reaching the United States and added resources at the regime's nuclear testing site.
Reports say North Korea could stage its sixth banned test of a nuclear device as early as this weekend.
"North Korea would be able to test a nuclear weapon almost whenever they make a political decision to do so," Korea expert Mark Fitzpatrick of the International Institute for Strategic Studies told Fox News.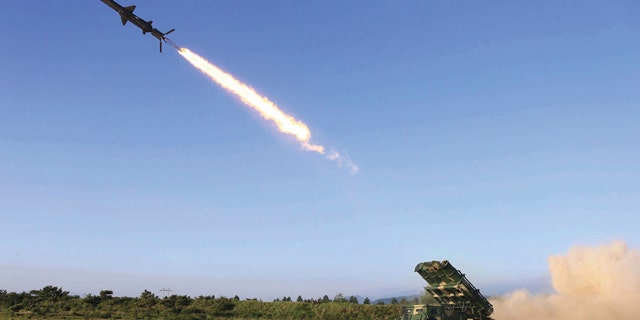 NORTH KOREA'S KIM JONG UN USES TERRIFYINGLY CREATIVE METHODS TO KILL ENEMIES
Pyongyang broke its silence about the death of 22-year-old American college student Otto Warmbier, buried Thursday in his Ohio hometown. He had been held by North Korea for 18 months and was released last week in a coma with brain damage.
A spokesman for the regime called the belief that North Korea tortured him "groundless," said that Pyongyang itself was the target of a "smear campaign," and that it had acted in a "humanitarian" fashion and so was the real "victim."
Congress is now preparing legislation to ban American travel to North Korea.
"I think every American is outraged by the death of Otto Warmbier," Fitzpatrick noted, "and there has to be a response to this."
This week also saw some feelers from North Korea regarding talks to end the increasing tension between Pyongyang and Washington.
GEN. KEANE TALKS REMAINING OPTIONS FOR THWARTING NORTH KOREA
One regime official suggested its missile and nuclear testing could be suspended in exchange for a halt in US-South Korea military exercises. While that has been a non-starter for the US, experts say this could be an opening gambit from Pyongyang.
"There are some areas to play with," Fitzpatrick believes, "if talks would ever ensue."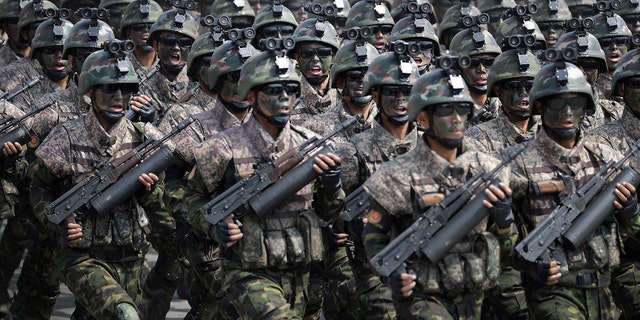 President Trump has also been tweeting his disappointment that China has not been helping out more to deal with the North Korea.
"I think it's pretty clear that President Trump has climbed the learning curve when it comes to the complexity of the North Korean situation," Fitzpatrick summed up.
The president will be meeting with the new South Korean President Moon Jae-In at the White House next week, when they will be thinking hard about a way out of this growing global crisis.