'Nine dead' in new Darfur tribal clash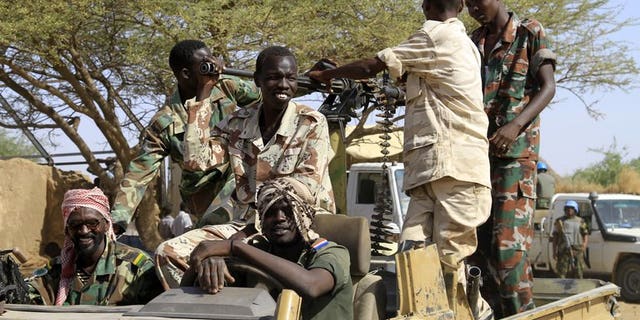 KHARTOUM (AFP) – A new outbreak of tribal violence in Sudan's Darfur region has killed nine people, official media said on Saturday, in fighting that has added to worsening insecurity in the region.
The deaths occurred during two days of unrest involving Arabs and the non-Arab Fur tribe in Kebkabiya, North Darfur, the SUNA news agency reported.
"Now the situation is stable and under control," SUNA quoted Kebkabiya Commissioner Adam Mohammed Adam Saleh, the senior district official, as saying.
An initial clash killed three people and then spread.
"There was shooting in the Kebkabiya town market," he said.
The area is about 140 kilometers (87 miles) west of El Fasher, the North Darfur state capital.
Members of the Fur, who gave their name to Darfur (Land of the Fur), began a rebellion in the region 10 years ago, along with other non-Arabs. They were angered at what they saw as the domination of Sudan's power and wealth by Arab elites.
In response, government-backed Janjaweed militia shocked the world with atrocities against the people, mostly blacks.
Now the dynamics of the conflict have changed as the government can no longer control its former Arab tribal allies, observers say.
Inter-ethnic fighting -- much of it Arab against Arab -- has been the major source of violence this year in Darfur, where an estimated 300,000 people were displaced in the first five months alone, the international peacekeeping mission to the region has said.