Nigeria: Military launch offensive in oil-producing south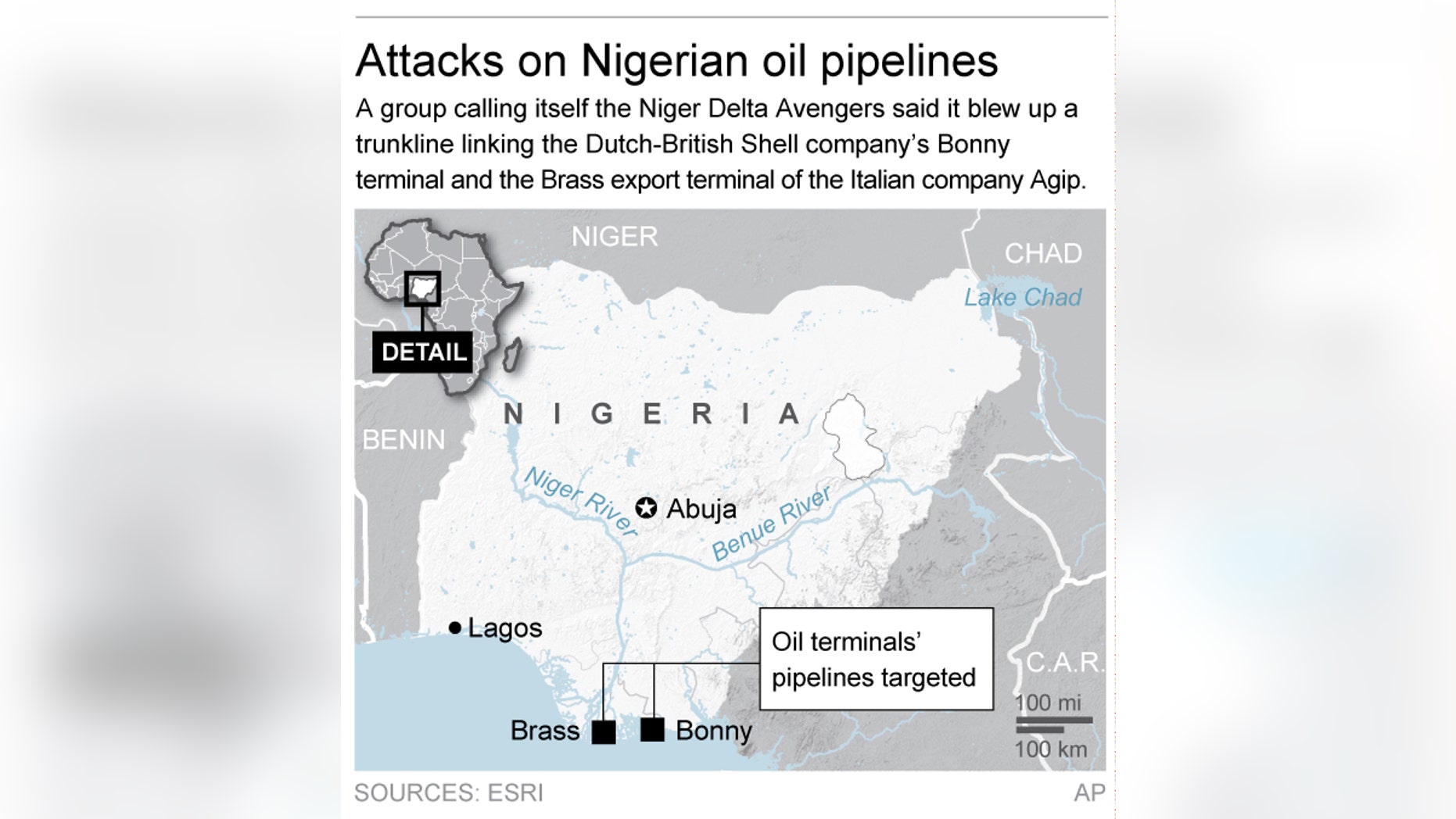 WARRI, Nigeria – Witnesses and the military say Nigerian security forces have killed and injured an unknown number of people in the oil-producing south where militant attacks have halved petroleum production.
The military said it attacked speedboats and killed and injured some militants Sunday. A community group said the soldiers fired Saturday on a speedboat that was traveling to Oporoza to evacuate civilians wounded in the military's siege of the town.
The military's offensive comes after the Niger Delta Avengers, a new group, mounted three attacks in three days and warned of "something big" to come.
Community chieftain Elekute Macaulay said troops arrived before dawn Saturday and were reinforced Monday. He said soldiers demanded that villagers hand over the leader and fighters of the Avengers and that half the area's 40,000 people have fled to the bush.