New Mexico Hero Who Saved 6 Year-Old Girl is Undocumented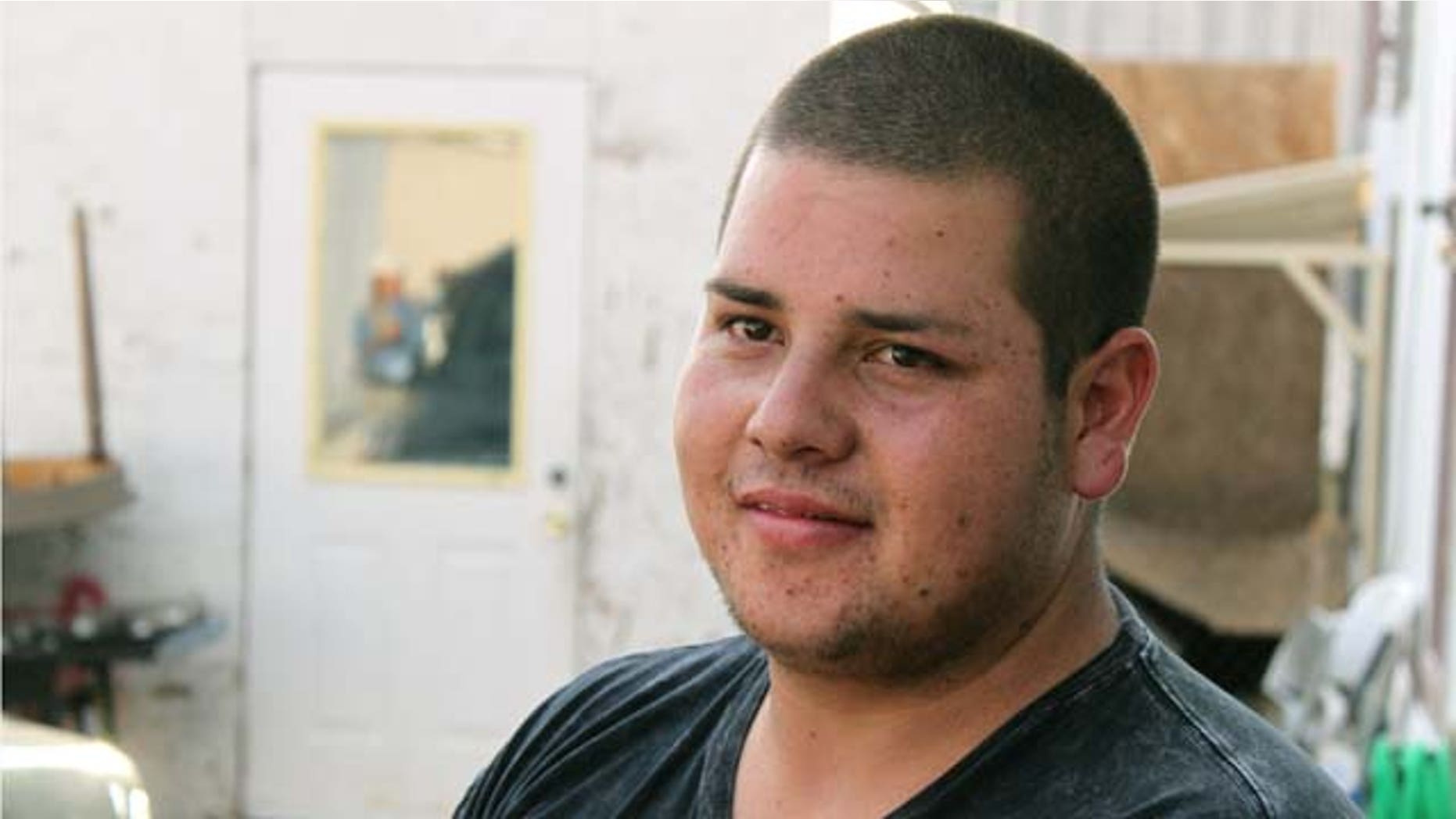 He is a hero. He is also undocumented.
The man who chased down a suspected child abductor and saved a 6-year-old girl from what could have been a horrible fate will be honored as a hero Friday. But he is also gaining a new kind of celebrity: as a poster child of sorts for immigration rights in state and national immigration debates.
Antonio Díaz Chacón, 23, is married to an American and has been in the country for four years. But Chacón says he abandoned attempts to get legal residency because the process was difficult and expensive.
Díaz Chacón revealed his immigration status to Univision this week and confirmed to The Associated Press that he is undocumented, prompting chatter on the Internet and social networking sites that his case underscored immigrant rights positions in two ongoing political debates.
Some argue he is an example of the kind of immigrant the federal government will now largely leave alone. The Department of Homeland Security announced Thursday that deportations would focus on criminals.
"As exceptional as his story is," said Christina Parker, a spokeswoman for Border Network for Human Rights in El Paso, Texas, "it points to the fact that most undocumented immigrants living in the United States are not criminals. He's more than not a criminal now. He's a hero."
Others used it to blast New Mexico Gov. Susana Martínez's ongoing attempts to repeal a state law that allows foreign nationals, including undocumented immigrants, to obtain a driver's license. The governor has put the repeal, which was defeated in the regular session earlier this year, on the agenda for a September special session.
Díaz Chacón's status didn't play a role in Albuquerque's decision to honor his bravery. Mayor Richard Berry planned an afternoon ceremony to recognize the fact that Díaz Chacón jumped in his pickup and chased the suspect until he crashed into a light pole. Díaz Chacón then rescued the girl as the driver of the disabled van ran into the desert.
The suspect was arrested later by police.
In deciding to hold the ceremony, city officials said the question of Díaz Chacón's immigration status never even came up.
"Today's proclamation for Mr. Díaz Chacón is to celebrate the heroic actions that he demonstrated when he saved the life of a 6-year-old girl in danger," the mayor's spokesman, Chris Ramírez, said in a statement. "Mayor Berry is proud of Mr. Díaz Chacón's actions and joins the community in honoring his heroism."
The governor's office said its position was unchanged and accused immigrant rights groups of exploiting Díaz Chacón.
"The Governor believes foreign nationals here legally, whether through work permits or visas, should be able to receive driver's licenses, but is opposed to giving driver's licenses to illegal immigrants," Martínez's office said in a statement.
"The radical special interest groups shamefully exploiting this man, who may or may not be here illegally, to further their cause cannot ignore the litany of well-documented cases of this policy that put the public at risk, one of which occurred literally a few blocks away at a Denny's restaurant in 2009 when gang members from El Salvador who had driver's licenses committed a murder."
Marcela Díaz, with the Santa Fe-based Somos Un Pueblo Unido, said the larger question was the fact that Díaz Chacón could acknowledge to being undocumented in New Mexico without fear of being deported, but the same might not be the case in other states.
"The question I would ask is, 'Would this have played out the same way if we were in Arizona, or Georgia or Alabama?'" she asked.
For his part, Díaz Chacón, a father of two, isn't worried and said he doesn't regret saving the girl.
"I'm not worried. Why should I?," he said. "It's not like I committed a murder or a felony."
___
Associated Press writers Susan Montoya Bryan in Albuquerque, N.M., and Juan Carlos Llorca in El Paso, Texas, contributed to this report.
Follow us on twitter.com/foxnewslatino
Like us at facebook.com/foxnewslatino