Netanyahu hails US Iran sanctions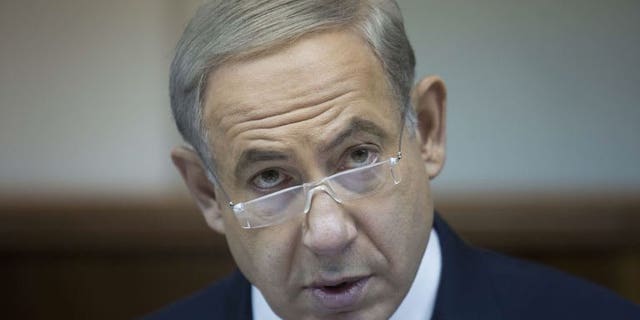 JERUSALEM (AFP) – Israel's Prime Minister Benjamin Netanyahu on Thursday hailed new US sanctions over Iran's nuclear programme, approved ahead of the new Iranian president's inauguration.
"Following the Iranian elections the (US) House of Representatives has sent a clear message to the Iranian regime that international pressure will increase until Iran... ceases its pursuit of a nuclear weapons capability," Netanyahu said in a statement.
"We will judge Iran by its actions alone," he said.
The House approved on Wednesday new sanctions aimed at preventing Iran from gaining atomic weapons capability, sending a provocative signal to Tehran before Hassan Rowhani's inauguration.
Critics say the vote was badly timed, coming just three days before Rowhani, Iran's former nuclear negotiator takes the presidential helm.
Advocates of diplomacy have suggested that the United States should use the departure of Mahmoud Ahmadinejad as a chance to seek engagement with Iran, instead of maintaining a rigid posture.
Israel, the region's sole if undeclared nuclear power, and Western powers accuse Iran of using its atomic energy programme as a cover for developing an atomic bomb. Tehran vehemently denies the charge.
Tensions between regional arch-foes Iran and Israel hit a high during Ahmadinejad's eight-year presidency, marked by his repeated controversial remarks regarding the Jewish state, including the denial of the Holocaust.
Netanyahu has kept up Israel's belligerent rhetoric even after the Iranian presidency's change of hands, calling Rowhani a "wolf in sheep's clothing" who would "smile and build a bomb."