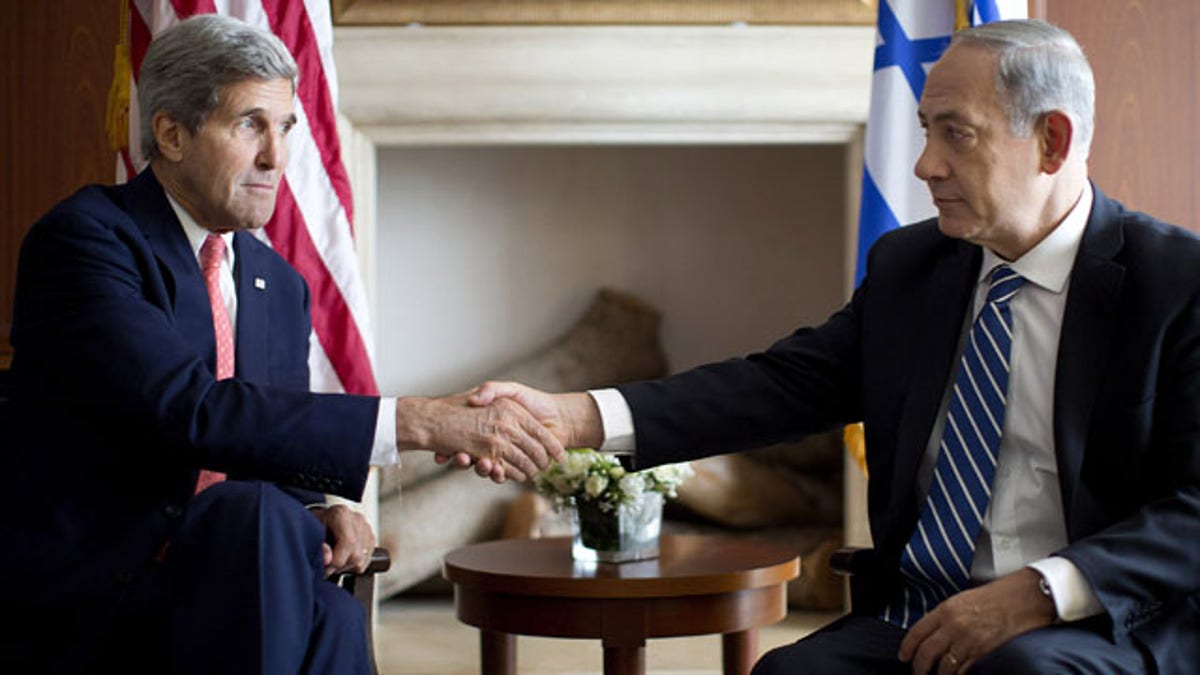 Israeli Prime Minister Benjamin Netanyahu has called for international pressure on Iran's nuclear program to be "maintained and even increased" ahead of a second round of nuclear negotiations between Iran, the five permanent members of the U.N. Security Council, and Germany that is scheduled to begin in Geneva Thursday.
Speaking in Jerusalem following a meeting with Secretary of State John Kerry Wednesday, Netanyahu cited Tehran's "policy of terror worldwide, supporting Hezbollah, Hamas and all the forces that are against peace.
"Such a regime," Netanyahu continued, "must not have access to the world's most dangerous weapons."
In his statements, the Israeli leader took direct aim at the Obama administration's desire for a pause in new sanctions against Iran, saying, "I would be very worried of any partial deal that would enable Iran to maintain [uranium-enriching] capabilities, but begin to reduce sanctions ... this could undermine the longevity and durability of the sanctions regime."
The Obama administration says it wants to hold off on new sanctions to allow for flexibility in those talks.
In his own remarks, Kerry did not address the sanctions issues but is stressing that the U.S. will not allow Iran to get a nuclear weapon.
"Our goal is an Iran that has only a peaceful nuclear program," Kerry said. "Indeed we must make certain ... that it is a peaceful program and that there is no capacity to produce a weapon of mass destruction, that is our goal. And as I have said many times, no deal is better than a bad deal."