Nepalese authorities recover body of Spanish hiker killed in landslide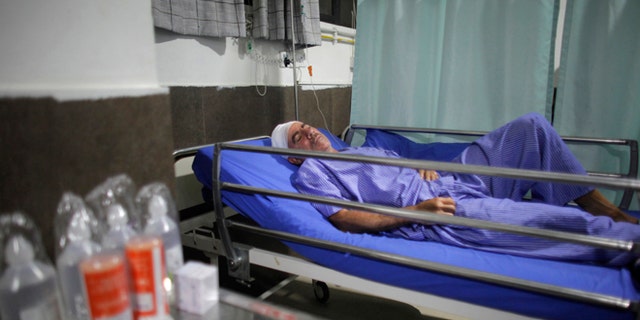 NEWYou can now listen to Fox News articles!
KATHMANDU, Nepal (AP) – The body of a Spanish trekker and two Nepalese guides were recovered from a landslide and flown to the Nepalese capital Friday while 15 more people are getting treated at a hospital in Kathmandu, rescuers and official said.
Tshering Lama, who is coordinating the rescue, said the body of one of the Nepalese trekkers appeared to have been washed away by a river while it was being recovered and attempts are being made to find it.
Government administrator Narayan Prasad Bhatta said the bodies were loaded onto a helicopter and flown to Tribhuwan University Teaching Hospital morgue in Kathmandu.
The bodies of the Nepalese guides were expected to be handed over to their families, but arrangements for the Spanish trekker were unclear. There is no Spanish embassy in Nepal.
The group was trekking near Mount Manaslu when a landslide swept them off the trail Thursday near Kerauja village, about 100 miles northwest of Kathmandu, the capital. The seasonal monsoon is subsiding in Nepal, but heavy rains over the weekend triggered the slide in the mountainous terrain of rocks and dirt.
An official at Vayodha Hospital said 13 foreigners and two Nepalese were getting treatment but would not disclose any more information. The official was not authorized to give details and would not be named.
Like us on Facebook
Follow us on Twitter & Instagram