Muslim man becomes Christian after recovering from brain aneurysm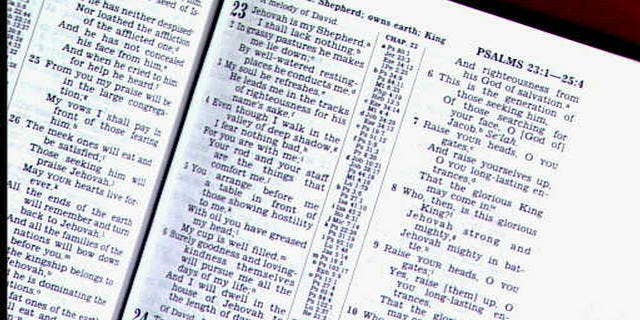 A Syrian-born Alabama man says he was a Muslim when a brain aneurysm left him in a prolonged coma, but when he surprised doctors with his recovery, it started him on a path to Christianity.
Karim Shamsi-Basha was raised in Syria with parents he says were tolerant of all faiths. His family practiced Islam mostly culturally, but Shamsi-Basha says he was "very serious" about his religion as a teenager. "I prayed five times a day. I walked to the mosque before sunrise. I fasted the month of Ramadan," Shamsi-Basha told the Christian Post.
Weary of Syrian President Bashar Assad's regime, Shamsi-Basha immigrated to the U.S. when he was 18, to attend the University of Tennessee. After that, he married, had his first son, and moved to Birmingham, Ala. In 1992, he suffered a brain aneurysm that left him in a coma for almost a month.
When he awoke from the coma, his rare, almost total recovery amazed his neurosurgeon, who told Shamsi-Basha he was extremely fortunate and needed to find out why he survived.
That question started Shamsi-Basha on a 20-year journey that he says led him to Jesus Christ. He began reading the Bible and was baptized in 1996, but he says it took another 10 years of challenges -- including a divorce, his father's death and becoming homeless -- before he fully accepted becoming a Christian.
Shamsi-Basha has documented that odyssey in a new book, "Paul and Me." It's part memoir, part philosophy, including various theologians' thoughts about Paul, one of the Bible's most central figures, whose own conversion took place in the Syrian city of Damascus.
The book recounts how Shamsi-Basha spent close to two decades discovering Jesus and learning his purpose, which he now says is "to share God's love with people and let them know He loves all his children."
Shamsi-Basha's family members are still Muslim. He told the Christian Post he does not talk about religion regularly with them and when his father died in 2005, he didn't tell him he had converted to Christianity because he didn't want to hurt his father's pride.
Since the Syrian civil war has escalated, Shamsi-Basha has been trying to get his sister out of the country, but she was recently denied a visa to the U.S.
Click for more from the Christian Post.