Murdered British Spy Was Padlocked Into Sports Bag, Inquest Hears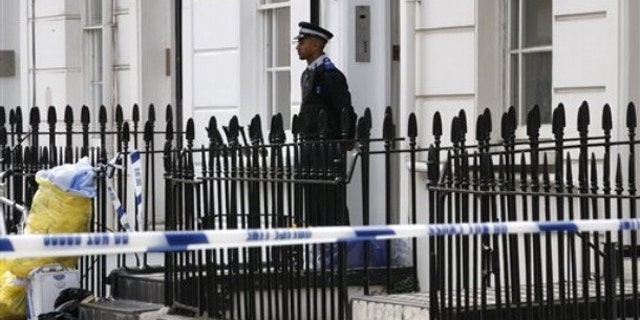 A British spy, whose decomposed body was found in a bag in his bath had been padlocked into it, an inquest heard Wednesday.
The body of Gareth Williams, 30, was found nine days ago in his apartment in Pimlico in central London, close to British intelligence agency M16's headquarters by the River Thames.
Despite two post-mortem examinations, the cause of his death is yet to be established and investigations are continuing.
Police have described the death as "suspicious and unexplained" but have refused to categorize it as a murder, despite the bizarre circumstances.
Coroner Dr. Paul Knapman told a brief hearing at Westminster Coroner's Court in central London that Williams was found in a sports bag that was "padlocked shut."
He said the "lifeless body" appeared to be in an "advanced state of decay," adding that he would be kept informed of the progress of the police investigation.
"As always, the family will be anxious to have the body released following post-mortem," he said. "We have talked about this and I am not inclined to allow this to occur at the present time."
Williams was last seen alive eight days before his corpse was discovered. Officers are still trying to determine whether he was asphyxiated or poisoned or if drugs or alcohol were present in his system.
A pathologist found Williams had not been stabbed or shot and there were no obvious signs of strangulation.
Click here to read more on this story from Sky News.