Mummified body found in hoarder's home a year after his death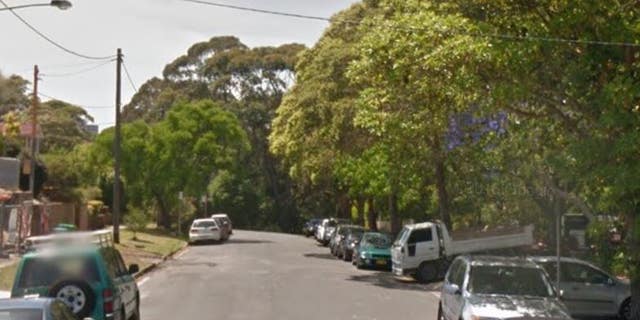 Australian police were shocked on Tuesday to discover a mummified body inside the home of a man who died last year.
Cleaning crews were on the scene of a house in Greenwich, a suburb of Sydney, that belonged to Bruce Roberts, who died in 2017, the Australian Broadcasting Corp. reported. The crew discovered the body rolled in a carpet and police were investigating whether Roberts hid the body before his death.
Police said the body was in the home "for a considerable time" and were "treating the death as suspicious." Investigators were working to identify the body and a postmortem was being conducted to determine the cause of death.
Roberts' neighbors, Bob and Gayle Meagher, told 9 News Australia that the man was a "hoarder" and a "recluse."
"He was paranoid about security around the home and had barbed wire," Gayle Meagher said.
RUSSIAN JOURNALIST USED SWINE BLOOD, MAKEUP ARTIST TO FAKE DEATH, WATCHED 'MURDER' COVERAGE IN MORGUE
She said Roberts did not take care of his home and she never saw an open window or door from his residence.
"When he died I was really upset and I was worried that we were next door and what could we have done [to help him], but the home was not a very healthy environment, so there was nothing we could have done," she said.
Another neighbor described Roberts as a "really solitary guy, he wore the same thing all the time and just walked up and down Greenwich Road".
"He lived alone and was a really routine lonely guy. He was [in his] late 50s or 60s, had the same brown jacket on, he was childlike in a way, he just had no expressions, nothing," she said.
"You'd say hello and he'd just mutter 'hello' or just not notice.
"He lived in this tiny little house on the corner, it's completely overgrown and you can see rubbish in the garden."
Pictures of Roberts' home showed old tires and wood piled up outside his home. The yard was overgrown and unkempt.
EGYPT'S CENTRAL BANK SAYS MOUNTING FOREIGN DEBT AT $82.9BN
Meaghar said she was saddened to learn there was a body found in the home.
"The workmen who had been clearing the home said that they had found a body under a rug in the backroom," she said. "It was very creepy."
"It's very sad, especially when you don't know how it happened," she concluded.