Mozambique police reject rebel claims of officer killings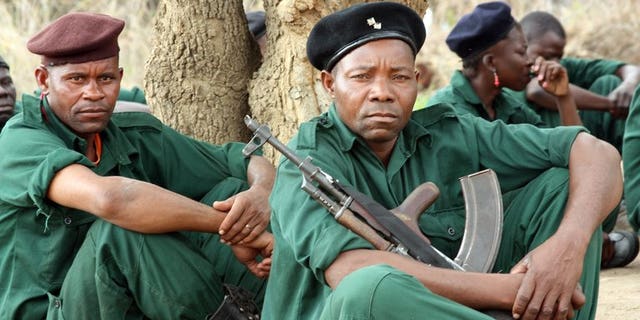 MAPUTO (AFP) – Mozambique police on Wednesday dismissed claims by former rebels Renamo that they had killed 36 soldiers and police, admitting to only one death from the weekend clashes.
"In reality, we had one light injury in the FADM (Mozambican Armed Defence Forces) and a colleague gravely wounded who lost his life on the way to the hospital," national police spokesman, Pedro Cossa, told state-run Radio Mozambique.
The rebel-group-turned-opposition-party Renamo claimed in a statement on Tuesday that its fighters had killed 36 security forces in a fresh outbreak of violence.
It said the killings had occurred in two separate clashes in the central province of Sofala, a region where unrest flared earlier this year, more than two decades after the end of a brutal civil war in the southern African country.
Police said there was an exchange of gunfire between one of its mobile patrol teams and armed men.
Tension have been simmering between the former warring parties which signed a peace deal in 1992 following 16 years of civil war shortly after independence from Portugal.
But observers say Renamo could be upping military tensions as a tactic to pile pressure on the Frelimo-led government amid political negotiations to resolve differences between the former civil war foes.
Government and Renamo negotiators are due to resume talks in the capital, Maputo Wednesday.
The unscheduled round of talks is a further bid to unblock the stalled negotiations after Monday's peace talks ended without a deal.
Renamo has threatened to boycott November local government elections unless sweeping changes to the electoral law are made.
As well as an overhaul of the electoral system, the party wants more representation in the armed forces and a cut of revenues from Mozambique's fast-growing coal and gas industries.