Monarch butterfly numbers drop by 27 percent in Mexico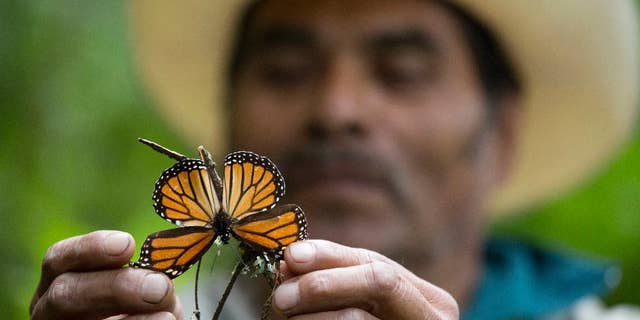 MEXICO CITY – A new study has found that the number of monarch butterflies wintering in Mexico dropped by 27 percent this year, reversing last year's recovery from historically low numbers.
Government and independent experts say the decline could be due to late winter storms last year that blew down more than 100 acres (40 hectares) of forests where migrating monarch butterflies spend the winter in central Mexico.
Millions of monarchs make the 3,400-mile (5,500-kilometer) migration from the United States and Canada each year, and they cluster tightly in the pine and fir forests west of Mexico City. They are counted not by individuals, but by the area they cover.