Militants Shoot Down NATO Helicopter in Afghanistan, Killing 4 U.S. Troops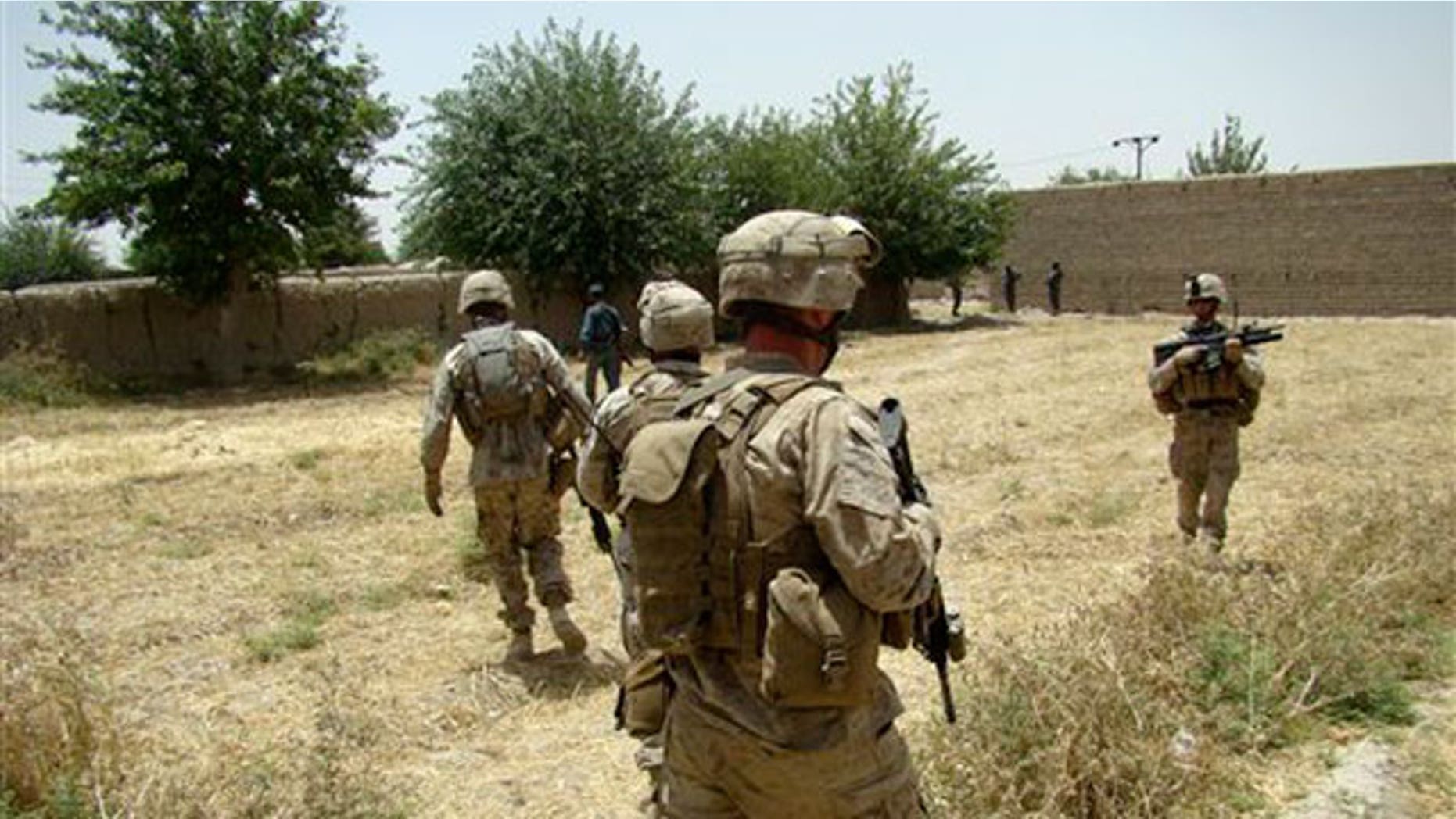 A NATO helicopter was shot down by hostile fire as it attempted to evacuate a British casualty Wednesday in southern Afghanistan, killing four American troops, NATO and the U.S. military said.
Taliban spokesman Qari Yousef Ahmadi said the insurgents shot off two rocket-propelled grenades to down the helicopter, The Times of London reported.
The attack occurred about midday in Sangin district of Helmand province, provincial government spokesman Daoud Ahmadi said. U.S. Blackhawk helicopters are frequently used to extract British wounded, transport troops or resupply soldiers.
Lt. Col. Joseph T. Breasseale, U.S. military spokesman in Kabul, confirmed the four troops killed were Americans.
It is part of a spike in violence that comes as U.S. commanders put the final touches on a plan to secure the Taliban's southern heartland of Kandahar, an operation they hope will turn the tide of the nearly nine-year-old war.
United States troops strength has been growing in southern Afghanistan as part of President Barack Obama's surge strategy to try to bring an end to the nearly 9-year-old insurgency, and commanders have warned that more casualties can be expected.
NATO said four service members died "after their helicopter was brought down by hostile fire" in Helmand province, part of a volatile region where Taliban still hold sway despite the U.S. buildup. U.S. military spokesman in Kabul, Lt. Col. Joseph T. Breasseale, confirmed the four troops killed were Americans.
Helmand provincial spokesman Daoud Ahmadi said the helicopter was shot down about midday in Sangin district during an operation involving NATO and Afghan security forces.
Taliban spokesman Qari Yousef Ahmadi said the insurgents shot off two rockets to down the helicopter.
Attack helicopters and other aircraft have given NATO troops a big advantage over the insurgents, who are armed mostly with automatic rifles and rocket-propelled grenades.
While shoulder-fired grenades can be used against aircraft -- helicopters are especially vulnerable when taking off or landing -- they are designed only for short-range use and aiming them accurately is difficult. NATO aircraft have only rarely been hit in Afghanistan.
Still, one of the heaviest single-day losses of life for allied forces in Afghanistan occurred on June 28, 2005, when 16 U.S. troops died aboard a Special Forces MH-47 Chinook helicopter that was shot down by insurgents.
As fighting escalates, Karzai is reaching out to the insurgents in hopes of ending the war.
Last week, the president won endorsement from a national conference for his plan to offer incentives to the militants to lay down their arms, and to seek talks with the Taliban leadership. The leadership has so far publicly shunned the offer, and the U.S. is skeptical whether peace can succeed until the Taliban are weakened on the battlefield.
Karzai's plans have caused divisions within his administration, with some worrying the president is too willing to grant concessions to the insurgents that would give them political influence.
"I want a dignified peace, a peace which will not reverse our achievements, a peace which will not allow a small terrorist group to dominate the political scene in Afghanistan," said Amrullah Saleh, who resigned Sunday as the chief of Afghanistan's intelligence service.
"Therefore, I am in favor of peace, but I am against bowing to the Taliban," he told the AP.
The abrupt resignations of Saleh and Interior Minister Hanif Atmar has fueled speculation Karzai is shedding potential opponents to his reconciliation plans.
The Taliban have sought to sow fear among Afghans of cooperating with Karzai's government, which they dismiss as a puppet regime of Washington.
Daoud Ahmadi said the Taliban hanged a 7-year-old boy in front of a crowd of people in Salarwi village in Sangin on Tuesday for allegedly spying for foreign forces. The Taliban spokesman denied it.
In the north, about 20 Afghan girls were hospitalized after falling ill in their school in Sar-e-Pul province. Authorities said Wednesday they suspect the classroom's recent fumigation was to blame, but were investigating whether it was a poison attack.
Several group poisonings in girls' schools in the country's northeast this year have raised fears that the Taliban and other Islamic fundamentalists who oppose female education are using a new method to scare them away from classes. Girls' schools have regularly come under attack from militants.
While no firm connection has been established between the illnesses and insurgents, the cases have raised people's sense of insecurity.
Click here to read more on this story from The Times of London.
The Associated Press contributed to this report.