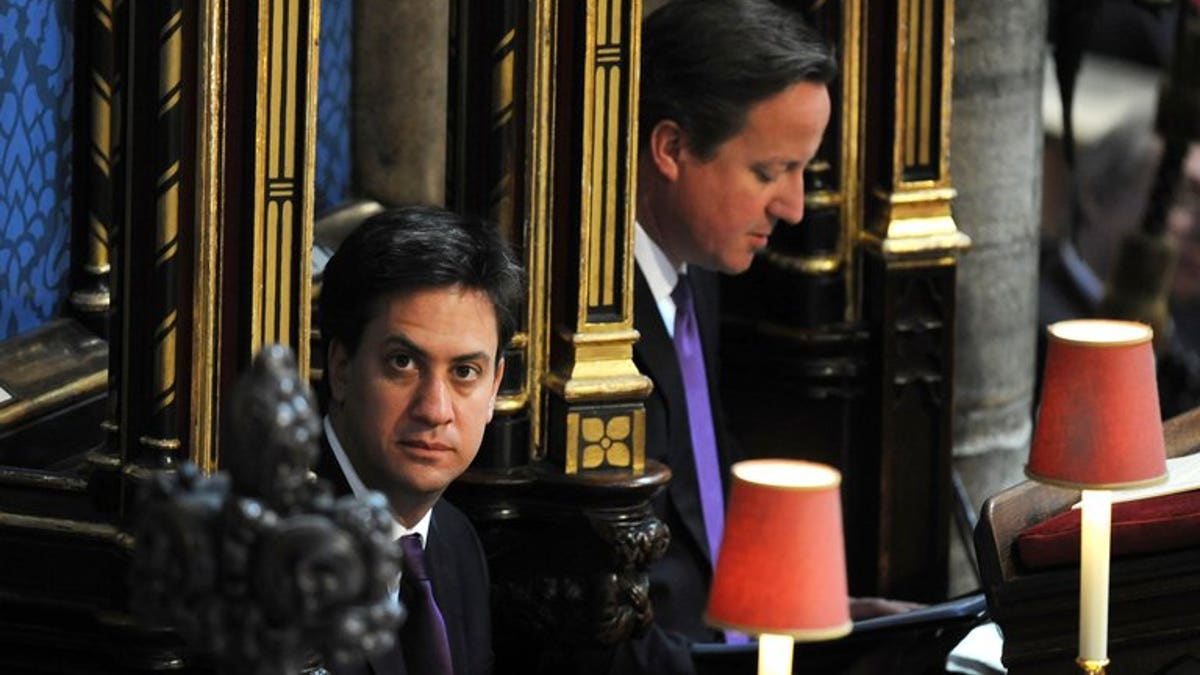 LONDON (AFP) – Labour leader Ed Miliband has suffered a summer ratings slump, a poll out Sunday showed.
The ComRes poll for the Sunday Mirror and The Independent on Sunday showed 22 percent thought he was doing a good job compared to 50 percent who did not.
His overall approval rating therefore stands at minus 28, marking a 17-point plunge since May and his worst-ever showing in a ComRes poll.
Prime Minister David Cameron is down two points on minus 27.
Lord Prescott, the former deputy prime minister, added to the recent criticism of Miliband, saying Labour had "massively failed" to get its message across during the summer.
He urged Miliband to follow the example of former Manchester United manager Alex Ferguson -- a staunch Labour supporter -- and ditch under-performing members of his top team.
"If shadow cabinet members aren't pulling their weight, give them the hairdryer treatment and kick 'em out," Prescott wrote.
"Time is running out. We can still turn it around and win in the second half. But we need the very best team, week in, week out."
Overall, Labour were on 37 percent, with the Conservatives on 28 percent, UKIP on 19 percent and the Liberal Democrats on eight percent.
ComRes interviewed 2,001 British adults online on Wednesday and Thursday.
The academic Lord Glasman, Miliband's one-time guru, said the Labour leader needed to shown he was a "grown-up politician" able to lead the country.
"At the very time when Labour should be showing the way ahead, it gives the impression of not knowing which way to turn," he wrote in The Mail on Sunday.
"When the Labour battle bus should be revving up, it is parked in a lay-by of introspection. It is time for Ed Miliband to show he is a grown-up politician big enough to lead this country."