Miles from Winter Olympics, three Americans remain detained in North Korea
NEWYou can now listen to Fox News articles!
Just miles from the Winter Olympics in Pyeongchang, South Korea -- where some observers continue to fawn over Kim Jong Un's sister and North Korea's "smile diplomacy" -- a trio of Americans remain detained in the Hermit Kingdom.
Concern has only grown for the three Korean-Americans -- Kim Hak Song, Kim Dong Chul and Tony Kim -- since the death of American college student Otto Warmbier last June after the he spent 17 months locked away in North Korea. And though advocates said they were given some hope during President Trump's State of the Union address, when the image of a North Korean defector defiantly holding his crutches in the air was met with rapturous applause, there's also a desire to see continued action and pressure applied against the rogue regime.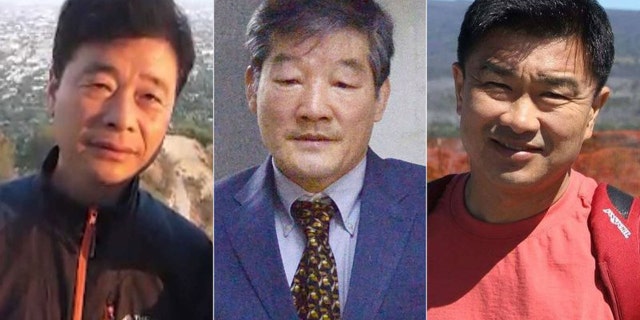 "My mom, my brother and I miss our dad so much. We're so worried about him and his health," said Sol Kim, whose father, Tony Kim, has been held by North Korea for about nine months.
In a Facebook video, Sol said the separation has caused "hard days for our family."
"My family and I long to make contact with my dad," he said. "We want to tell him that he's soon going to be a grandfather. My brother and sister are [each] expecting their first child."
While the broadcast of the Winter Olympics is a chance to see the sporting world's finest for some, for Sol, it's a constant reminder of his father.
"As I watch the news about the Olympics I know my dad is being held just miles away from there," he said. "It makes me wonder if there's an opportunity for the U.S. government to press harder for the release of my dad, and all three Americans."
Kim family spokesperson Randall Brandt told Fox News that, "while we cheer for our American Olympic athletes," the Americans being detained are first and foremost on the family's minds.
"While the challenges are great in the region, we think that a humanitarian resolution to the three Americans being detained in North Korea would be an important step in the right direction," Brandt said.
To that end, the Trump administration has been working to secure the release of Tony Kim and the others held by North Korea, State Department Spokesperson Heather Nauert told Fox News.
"We have seen the video released by Tony Kim's son," Nauert said. "We are working to see U.S. citizens who are detained in North Korea come home as soon as possible."
A LOOK AT AMERICANS DETAINED IN NORTH KOREA IN RECENT YEARS
The State Department noted that Ambassador Joseph Yun, the special representative for North Korean policy, met with the three Americans in North Korea in June, when Warmbier was released. No U.S. representative has seen them since.
The three detained Americans, ranging in age from 55 to 64, are being held on a variety of vaguely described offenses:
Tony Kim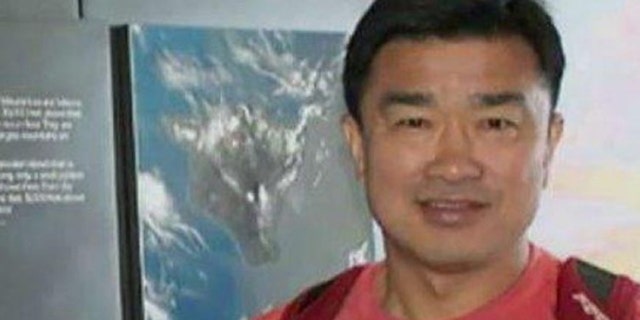 Tony Kim, also known as Kim Sang Duk, 59, was detained by North Korean authorities at Pyongyang International Airport on April 22, 2017. Kim was teaching at Pyongyang University of Science and Technology. South Korean news agency Yonhap reported Tony also engaged in humanitarian work in the North, helping orphanages. In May 2017, Tony Kim was allegedly accused of "committing criminal acts of hostility aimed to overturn [North Korea]."
Kim Hak Song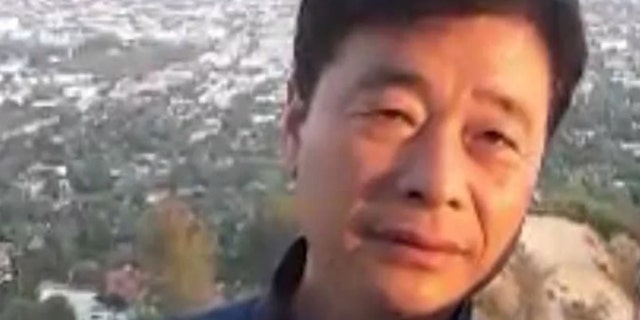 Like Tony, Kim Hak Song, 55, also worked at Pyongyang University of Science and Technology before his detention on May 6, 2017 over unspecified crimes. The school is the only privately funded university in North Korea and is unique for having a large number of foreign staff. He was detained on suspicion of committing "hostile acts" against the country's government. Pyongyang University of Science and Technology said Kim was doing agricultural development work with the university's agricultural farm.
Kim Dong Chul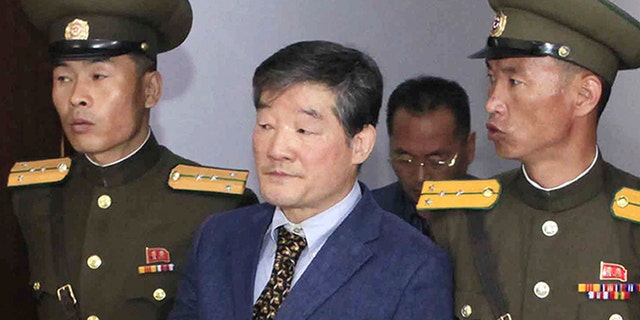 Korean-American, Kim Dong Chul, 64, was arrested in October 2015 and is now serving a 10-year term with hard labor for alleged espionage. It's been reported that Chul was a pastor, and in his public "confession," Kim said he was a spy for the South Korea intelligence service and was trying to spread Christianity among North Koreans.
NORTH KOREAN DEFECTOR DESCRIBES 'LIFE OF HELL' FOR CHRISTIANS