Mexico takes lead to stem migrant wave, deports more Central Americans than the United States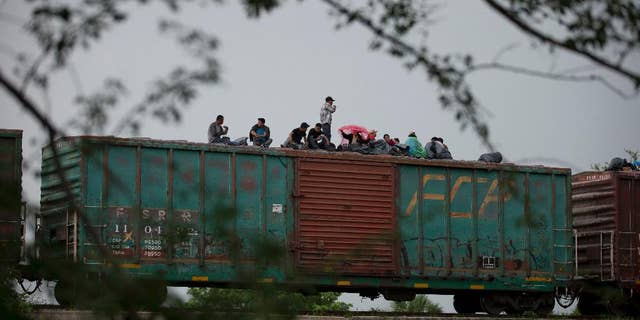 MEXICO CITY – Mexico now deports more Central American migrants than the United States, a dramatic shift after the U.S. asked Mexico for help with a 2014 spike in illegal migration.
Between October and April, Mexico apprehended 92,889 Central Americans. In the same time period, the United States apprehended 70,226 listed as "other than Mexican" migrants, the vast majority from Guatemala, Honduras and El Salvador.
In the same period a year earlier, the United States apprehended 159,103 "other than Mexicans," three times the 49,893 apprehensions of Central Americans reported by Mexico.
Experts said Thursday the difference is Mexico's new Southern Border Program. But there are concerns among human rights groups about the new tactics.