Mexico plans to cut public spending by over $1.6B following Brexit vote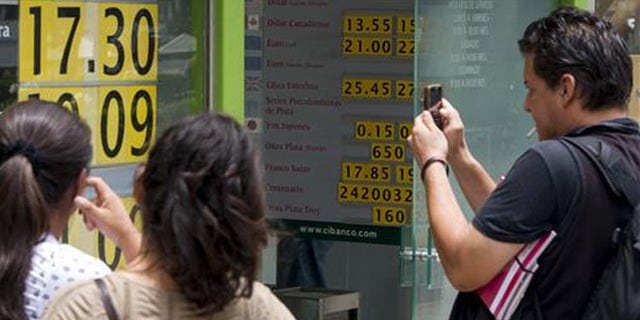 MEXICO CITY (AP) – Mexico's government will cut public spending by more than $1.6 billion (31.7 billion pesos) in response to the economic uncertainty unleashed by Britain's vote to exit the European Union.
Treasury Secretary Luis Videgaray said at a news conference Friday that the year's second cut to government spending is being made to reduce the public sector's financing demands.
Videgaray also sought to assure Mexicans that the government has covered all of its financing needs for the remainder of the year. He said that means volatility in international financial markets will not affect the country's financing needs.
He said the government still plans to have a budget surplus in 2017 for the first time since 2008.
The state-owned oil company known as Pemex announced a $5.5 billion budget cut in February.
Deputy Treasury Secretary Fernando Aportela said Mexico's peso, which has devalued 21.5 percent in the last year, plunged as low as 19.50 to $1 overnight after the British vote counts began coming in, before levelling off at 18.94 to $1 by the end of the day Friday.
He said Britain's action will have only "a very moderate" effect on Mexico. Only about 0.5 percent of Mexican exports go to Britain, which accounts for only about 2 percent of foreign direct investment in Mexico.