Mexico freezes accounts, properties of ex-governor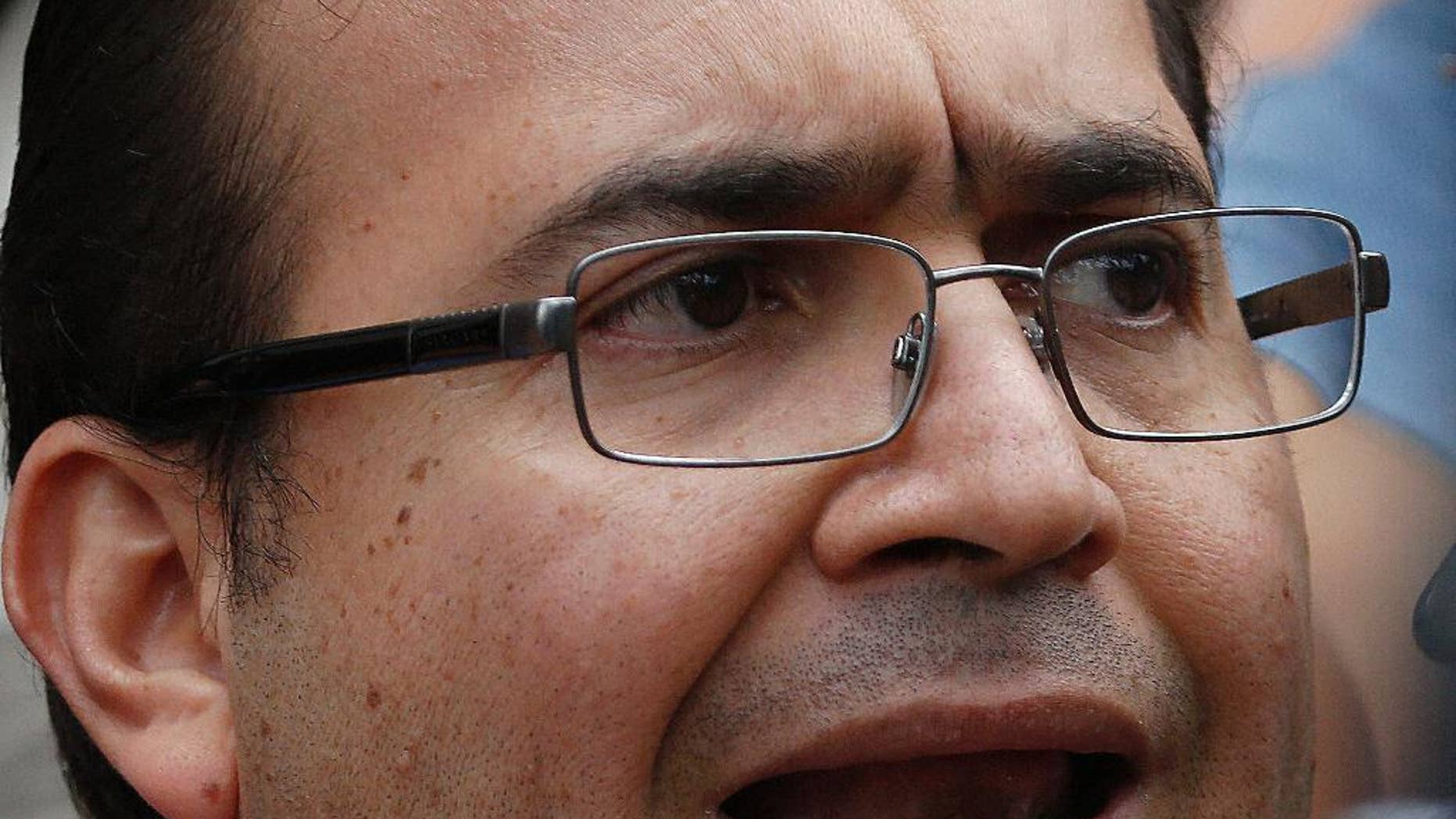 MEXICO CITY – The Mexican government has frozen 112 bank accounts and temporarily seized four properties and five businesses linked to Javier Duarte, the former governor of the Gulf coast state of Veracruz.
The photos of properties released Sunday include a sprawling luxury compound built on several acres in the pine forests of an upscale community west of Mexico City. It features what appear to be stables, a pool and guest houses.
Two other properties were seized in Mexico City's most expensive neighborhoods. The fourth property appeared to be undeveloped forest land in the Gulf state of Campeche, which borders Veracruz.
Duarte stepped down as governor Oct. 12, then disappeared.
He faces charges of money laundering and organized crime. A reward of 15 million pesos ($730,000) has been offered for his capture.