Mexico exhumes more than 100 people buried by authorities in mass grave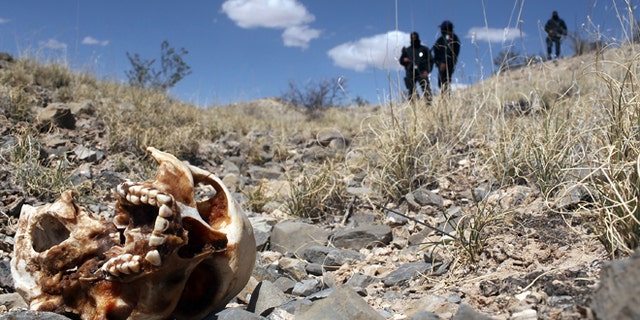 MEXICO CITY (AP) – Mexican officials on Monday began exhuming the remains of more than 100 unidentified people buried by authorities in a common grave in the central state of Morelos, state prosecutors said.
The exhumations began after noon in the Las Cruces site in Cuautla township. Blue-smocked investigators worked under a yellow tent as families of missing persons and representatives of the National Human Rights Commission looked on.
Shoddy practices at the gravesite for unidentified dead came to light last year after a judge ordered the state prosecutor's office to exhume a body and turn it over to family members. They found they had to dig around dozens of plastic-wrapped bodies without any documentation connecting them to case files.
Genetic samples will be taken from each set of remains to attempt identification and then they will be reburied in marked graves.
State prosecutor Javier Pérez Durón said the investigation into how the unidentified remains were buried is underway and officials will pursue those responsible.
"It is extremely important and the highest responsibility to count the bodies, give them a dignified burial, take samples, which is the most important, to see if a relative here or in another state or beyond these borders is looking for a relative and who could be here," Pérez Durón said.
Morelos, like the neighboring states of Guerrero and Mexico, has suffered drug violence and disappearances for years, making some families hopeful they may finally find their loved ones.