Mexico ends open access for US security agencies in fight against cartels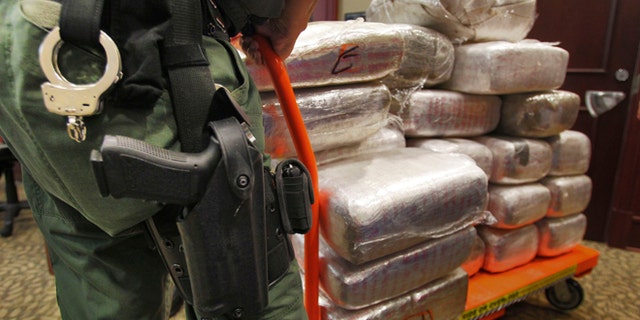 MEXICO CITY – Mexico is ending its unprecedented open relationship with U.S. security agencies that developed in recent years to fight drug trafficking and organized crime.
All contact for U.S. law enforcement will now go through "a single window," the federal Interior Ministry, the agency that controls security and domestic policy, said Sergio Alcocer, deputy foreign secretary for North American affairs.
Alcocer confirmed the change to The Associated Press on Monday, three days before U.S. President Barack Obama visits for his first bilateral meeting with his Mexican counterpart, Enrique Pena Nieto, who took office Dec. 1.
The new policy is a dramatic shift from the direct sharing of resources and intelligence between U.S. and Mexican law enforcement under former President Felipe Calderon, who was lauded by the U.S. repeatedly for increasing cooperation between the two countries. FBI, CIA, DEA and border patrol agents had direct access to units of Mexico's Federal Police, army and navy and worked closely with Mexican authorities in major offensives against drug cartels, including the U.S.-backed strategy of killing or arresting top kingpins.
Alcocer said the changes are in the interest of Mexico.
"The issue before is that there was a lack of coordination because there was not a single entity in the Mexican government that was coordinating all the efforts," he told the AP in an interview. "Nobody knew what was going on."
The U.S. Drug Enforcement Administration, the Department of Homeland Security and other agencies deferred comment to the State Department, which said it looks forward to "continued close cooperation."
Security and the economy will be the top themes for the meeting between Obama and Pena Nieto on Thursday in Mexico City, as Mexico seeks to change its message from drug trafficking and violence to its emerging status as a world economic player.
Mexico says it will expand its bilateral agenda with the United States and change the security strategy to one emphasizing crime prevention.
"For us the security theme is one of our top priorities, but it's not the only one," Alcocer said. "The relationship has issues such as the economy and trade, advanced manufacturing, infrastructure, energy."
Mexico and the U.S. share one of the world's longest borders and a history of distrust, even as the two countries' economies are intimately intertwined.
Relations opened up under Calderon, who took office in 2006 and waged a six-year offensive on organized crime. Some 70,000 people were killed in drug violence during his term, and at least 25,000 disappeared, according to government estimates.