Mexico City emits new pollution alert for high ozone levels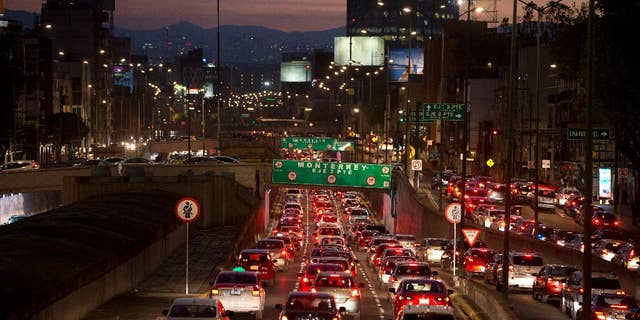 NEWYou can now listen to Fox News articles!
MEXICO CITY – Mexican authorities have issued a new smog alert for the capital after ozone levels rose above 150 percent of acceptable limits.
It's the fourth time this year that Mexico City has seen such an alert, which triggers additional restrictions on automobile usage.
On Sunday 20 percent of vehicles will be barred from the streets of the capital and the surrounding suburbs. If conditions don't improve, that will increase to 40 percent on Monday.
The Environmental Commission of the Megalopolis said Saturday that it hopes for a "slow but gradual scattering of the contaminants."
In March, Mexico City issued its first pollution alert in over a decade. Since then it has lowered the threshold at which an alert is declared, from 200 percent of acceptable levels to 150 percent.