Mexican Trafficker With Ties To Sinaloa Cartel Extradited To U.S. From Panama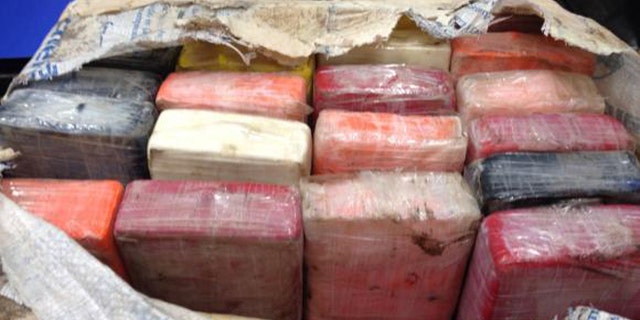 An accused drug dealer facing conspiracy charges in connection to a smuggling operation that allegedly moved large amounts of cocaine from Central America to Mexico was extradited to the United States from Panama.
Juan Juárez Orosco, aka "El Abuelo," was arraigned Sunday in New York City after he was extradited last Friday.
Court documents allege that Juárez led a large-scale drug trafficking ring throughout Central America and Mexico over the last two decades. The 64-year-old Mexican was considered one of the most highly sought-after drug traffickers in the world thanks to his deep ties with illicit organizations throughout the Western Hemisphere.
"Juárez's trafficking organization was responsible for the importation of massive quantities of cocaine, across oceans and continents, into the United States," Acting U.S. Assistant Attorney General Mythili Raman said in a press release.
Over the last decade, it is believed that Juárez and his cohorts worked closely with Colombia's Norte Valle Cartel and Mexico's Beltrán-Leyva and Sinaloa cartels. Led by Joaquín "El Chapo" Guzmán, the Sinaloa is Mexico's most powerful and wealthiest criminal enterprise.
Juárez's organization is accused of transporting at least 35,000 kilograms of cocaine for the Beltrán-Leyva organization alone and about eight tons of cocaine a month for the Sinaloa cartel. Once the cocaine reached Mexican shores, Juárez's group would transport the cocaine from the coast to Mexico City, where it was then destined for the United States.
The U.S. Department of Justice did not provide details of how Juárez was caught in Panama, but the U.S. Attorney's Office hailed the arrest as a major breakthrough for law enforcement and a huge blow to drug traffickers operating in Latin America.
"Juan Juarez Orosco may have operated an international drug trafficking network that stretched across the Western Hemisphere, but today he faces justice in a courtroom in Brooklyn," U.S. Attorney Loretta E. Lynch said in a statement. "Thanks to our law enforcement partners in Panama, today's extradition also shows that there is no safe haven for drug traffickers on the run."
Juárez faces a mandatory minimum sentence of 10 years and a maximum penalty of life in prison, if convicted.
"Juarez's arrest and extradition are a testament to the tenacity of law enforcement officers across the world, and show what we can accomplish when we work together with our partners around the globe to capture major drug traffickers and bring them to justice," Raman said.
Follow us on twitter.com/foxnewslatino
Like us at facebook.com/foxnewslatino