Mexican state fires state investigators in army slayings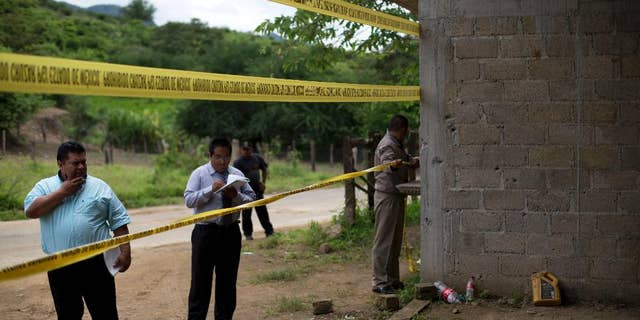 NEWYou can now listen to Fox News articles!
MEXICO CITY – Authorities in Mexico say they will fire seven or eight investigators and suspend 22 others for misconduct related to the 2014 army slayings of 22 suspected gang members.
The 30 officials from the central State of Mexico were under investigation for alleged abuses committed during the cover-up of the bloodshed at a grain warehouse. The country's human rights commission says soldiers killed at least a dozen of the suspects after they surrendered.
State Interior Secretary Jose Manzur said late Monday that some of the suspensions would be only for a month.
Two survivors of the slayings told The Associated Press that state detectives and prosecutors' agents tortured and threatened them to go along with the army's version that all the suspects had died during a shootout with troops.