Mexican Man Denied Entry to US for Son's Funeral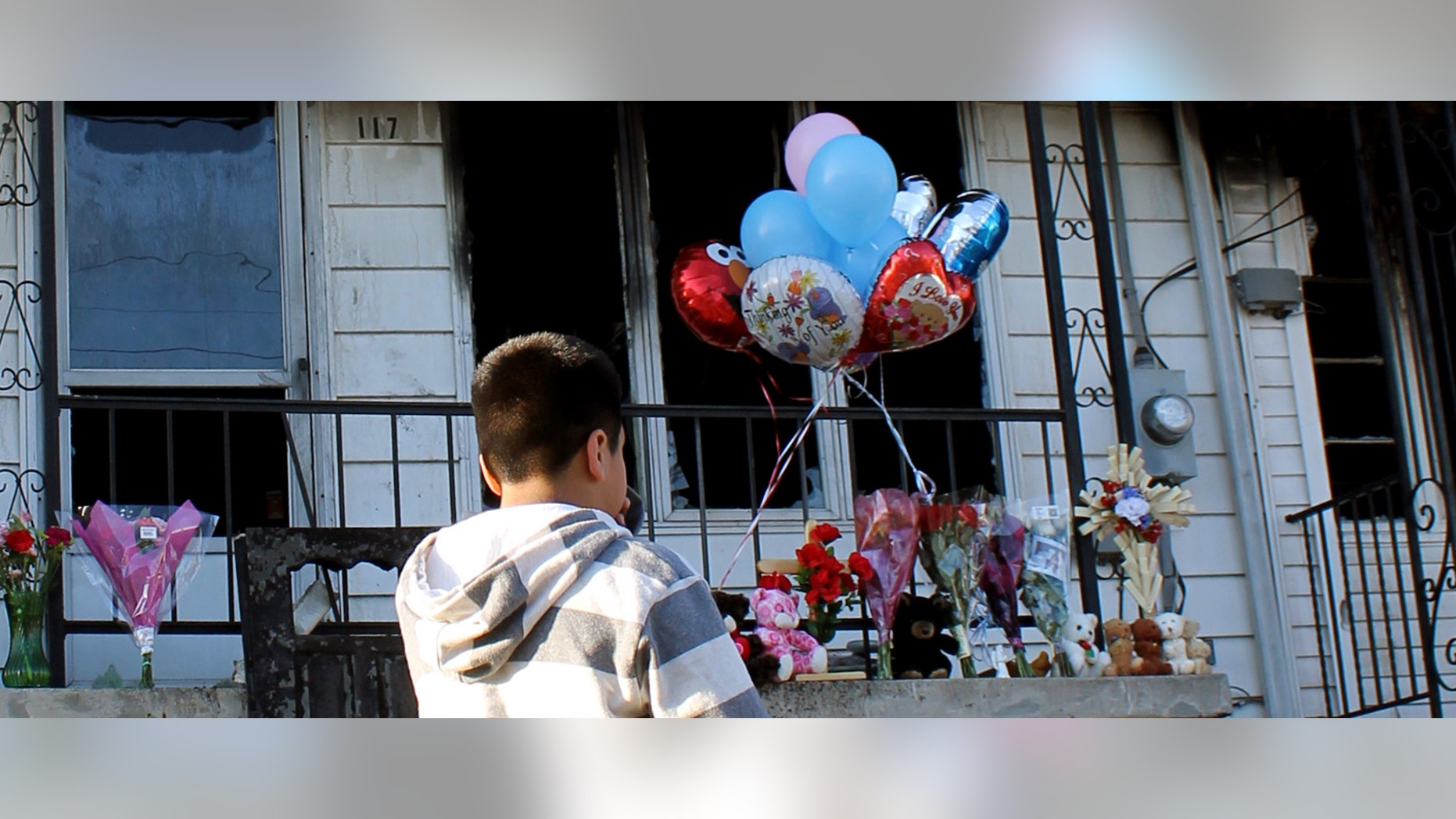 ALLENTOWN, Pa. – A Mexican man claims that he was unable to attend the funeral of his 10-year old son because immigration authorities denied his entry to the United States.
Attorneys for Fidelmar "Fidel" Merlos-López are trying to win humanitarian parole so he can attend the funeral, but say U.S. Customs and Border Protection has rebuffed their efforts.
Damien López died in a row house along with his cousin, aunt and 7-month-old half-brother when a fire broke out in the northeastern Pennsylvania town of Shenandoah. The funeral is set for Monday, with burial the next day.
"I told the customs officer that all I want is a permit to see my boy for one last time. They treat me as if I am a criminal," López, 34, a bus driver, said in an interview Saturday. "Right now, I need their support, and they are refusing to help me."
López has been waiting at the U.S.-Mexico border near Laredo, Texas, since the fire.
"He's out of his mind. Can you imagine? Your son is dead in a fire and you can't even get across. It's clear they are giving us the runaround," said Elizabeth Surin, his Philadelphia-based immigration lawyer.
A spokeswoman for the border agency did not return a phone message left at her office Saturday.
López was a teenager when he entered the United States as an undocumented immigrant in 1995 and wound up in Shenandoah, a blue-collar town with a large Hispanic population. He married a U.S. citizen who gave birth to Damien in 2002. He later divorced Damien's mother and married his current wife, Danielle López, who's also a U.S. citizen.
In 2007, police in nearby Frackville stopped López for running a red light and turned him over to immigration authorities. He agreed to leave the U.S. voluntarily and began the process of applying for legal permanent residence.
Surin, his immigration lawyer, said he was well on his way to getting his green card and rejoining his family in Shenandoah when tragedy struck.
"He's trying to comply, trying to follow the rules of U.S. immigration law, but they are using that against him now. This whole thing is really heart-wrenching," she said.
Humanitarian parole is granted to immigrants who have a compelling emergency that requires temporary entry into the United States. It is used sparingly: The government approves only about 25 percent of the 1,200 applications it gets each year.
Surin said López qualifies. In fact, the Mexican husband of Tiffany Sánchez, the 29-year-old woman who died in the fire, was granted humanitarian parole to attend the funeral, she said.
Surin said border officials told her that López was denied entry because he didn't have a relationship with Damien. She said it's just the opposite: López shared partial custody of Damien and paid his ex-wife child support before leaving the United States.
Celebrities Who Once Were Undocumented
López, who worked as a mechanic in Shenandoah, said he was very close to his son.
"I have a video of him. I watch it often. Of when he graduated from kindergarten, you know how they do those parties. He was wearing his cap, a shirt and a tie," López said.
Though he hadn't seen Damien in more than three years, they spoke over the phone twice a week.
"He used to tell me, 'Come back, come back,'" he said. "I have been thinking that maybe it's my fault because there may have been a reason he asked me that."
His current wife said López, who lives in Naucalpan de Juárez, a suburb of Mexico City, had been looking forward to returning to the United States. Now he's desperate to get back, if only for a few days. But time is running out.
"I don't think it's fair," said Danielle López, 28, a hairdresser who was born and raised in Shenandoah. "It's his child, his flesh and blood, his firstborn son. It's horrible."
Based on reporting by The Associated Press.
Follow us on twitter.com/foxnewslatino
Like us at facebook.com/foxnewslatino