Mexican Governor Sends Children Abroad Amid Drug Violence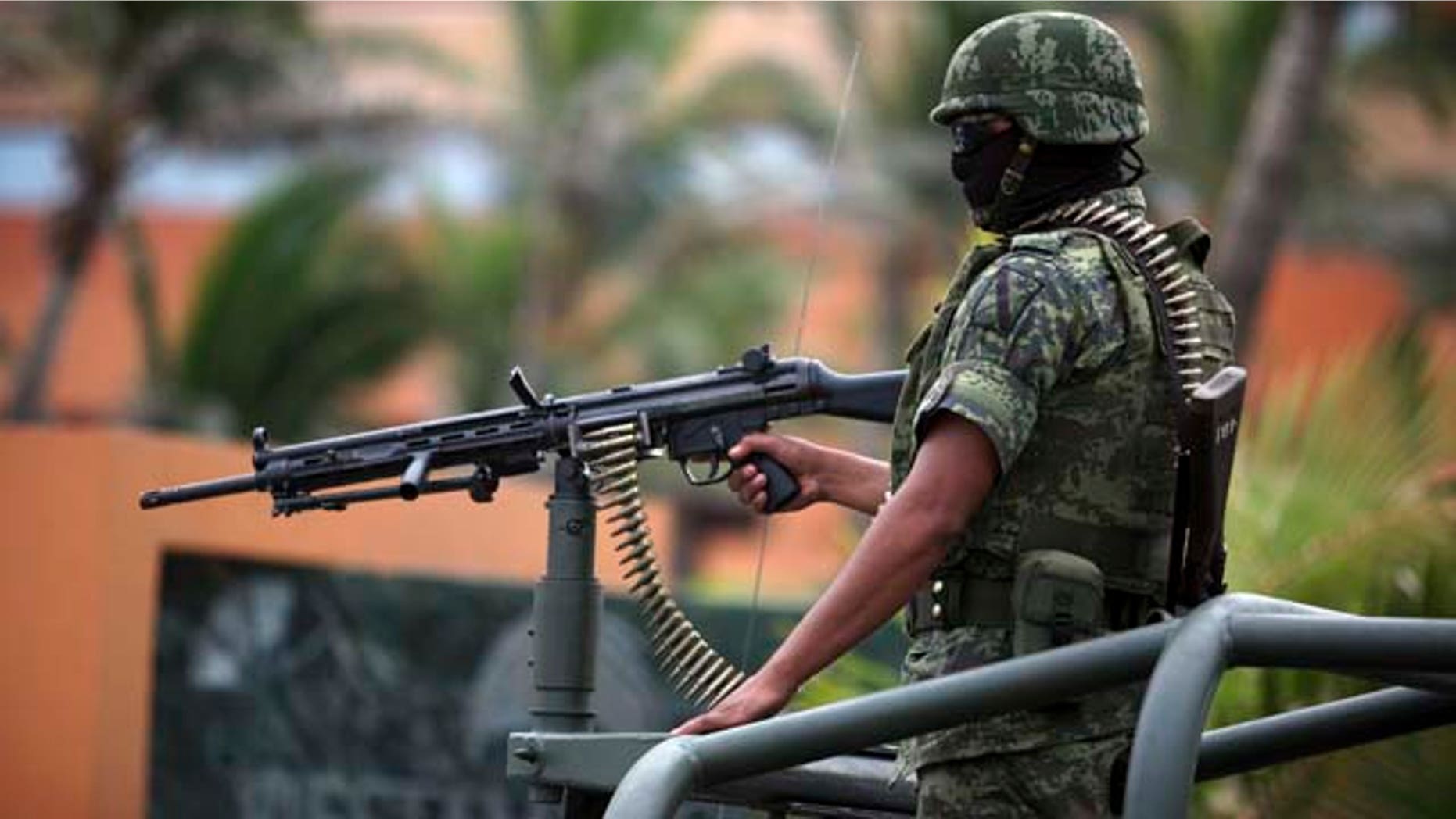 The governor of one of Mexico's most violent and cartel-infested states has sent his children to live abroad out of concern for their safety.
Gov. Mario López Valdez, the governor of Sinaloa state that is home to Joaquín "El Chapo" Guzmán's cartel of the same name, said Thursday that his three children are living abroad for their safety.
The governor said that police overheard cartel members on radio frequencies discussing how to kidnap one of his relatives or close associates, in the hope of exchanging them for an arrested cartel operator.
"We took the necessary measures, to the extent that we can, in order not to be in a vulnerable situation, and to be able to fulfill our duties on the issue of security," López Valdez told reporters.
The statement represents a rare admission of the personal dangers faced by Mexico's governors.
None have been killed by drug gangs. But in 2010, the former governor of the Pacific state of Colima, Silverio Cavazos Ceballos, was killed by armed men a year after he left office. That same year, the leading candidate for the governorship of the border state of Tamaulipas was assassinated.
Sinaloa is considered particularly dangerous because it is the cradle of Sinaloa cartel.
López Valdez said his children live abroad as a security measure "to avoid having to mourn things," but he did not specify where they were.
The governor also said that a series of 24 killings in Sinaloa Wednesday were part of disputes between drug factions.
Based on reporting by the Associated Press.
Follow us on twitter.com/foxnewslatino
Like us at facebook.com/foxnewslatino