Mexican Businessman Accused Of Illegal Campaign Contributions In San Diego Election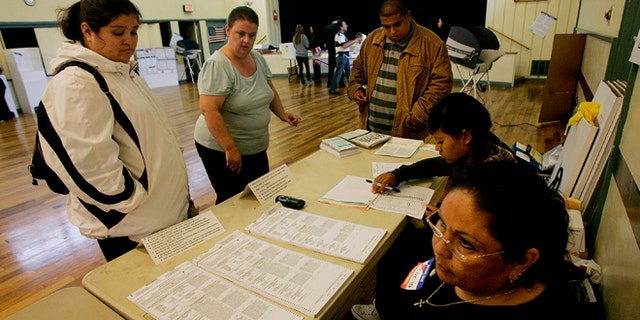 SAN DIEGO (AP) – The Mexican businessman at the center of one of the federal government's largest cases against a foreigner accused of secretly donating to U.S. political campaigns flew by private jet every week to San Diego, his home for more than 20 years. He stayed a few days and then left on a globe-trotting business selling eavesdropping equipment.
Those details were disclosed Thursday at a hearing to charge Jose Susumo Azano, 48, with illegally donating to groups that supported San Diego politicians. Assistant U.S. Attorney Timothy Perry said in court that Azano illegally funneled about $600,000, though an indictment charging him with a campaign contribution by a foreign national mentions only one payment, $120,000 to an unnamed straw donor in September 2012.
Prosecutors contend Azano hid the source of his donations to independent committees, targeting four candidates for mayor and Congress in 2012 and 2013. Under federal law, it is illegal for foreigners to donate to campaigns at any level of government.
Azano, who was arrested Wednesday at his home in the wealthy San Diego suburb of Coronado, pleaded not guilty. U.S. Magistrate Judge Mitchell Dembin set bail at $5 million and ordered that Azano be confined to his home, wear a GPS monitor and surrender travel documents.
Azano heads Grupo Azano SA, a conglomerate of construction and security companies based in Guadalajara, Mexico. He specializes in eavesdropping equipment and, according to prosecutors, travels to Mexico, Brazil, Saudi Arabia, Singapore and other countries for work.
Perry said nothing about a suspected motive. But at a bail hearing for another defendant in the investigation last month, he said the businessman wanted to develop property in San Diego and turn its downtown waterfront into "Miami West."
The prosecutor said last month that the businessman was particularly interested in a prime piece of Navy property. Douglas Manchester, publisher of the U-T San Diego newspaper, won a 99-year lease on the downtown property but his plans for a $1.2 billion development are stalled, partly due to opposition from state coastal regulators.
One mayoral candidate told the businessman he didn't have jurisdiction over the Navy property but that he could create delays to give businessman more time, Perry said last month, without naming the politician.
The complaints do not name targets of the donations but charges against three other men last month describe a $100,000 payment in May 2012 and other transactions that match a group supporting San Diego County District Attorney Bonnie Dumanis' bid for mayor. "San Diegans for Bonnie Dumanis for Mayor 2012" received $100,000 from a company that lists Azano as its chief executive.
Dumanis, who finished fourth in the 2012 mayoral primary, said last month that the contribution had "nothing to do with me or my campaign." She said she remembered little from a meeting with Azano at his Coronado house early in her campaign except that he spoke at length about his collection of fancy cars.
"No promises were asked for, nothing was asked for, and if it had been asked for, I would have kicked him to the curb," Dumanis said.
Azano is the fourth person charged in the widening scandal. Previous complaints also describe a $190,000 donation to help another mayoral candidate, $30,000 for a candidate for federal office and an unidentified "straw donor" who allegedly took a $380,000 check from the businessman to funnel the donations.
Thursday's hearing offered new details on Azano's personal life. His attorney, Knut Johnson, said his client has lived in the San Diego area for more than 20 years. Perry said he keeps a regular schedule, flying into San Diego every week on a private jet and leaving later in the week, and that the has a Miami condominium.
Azano's wife and son, who is a student at University of San Diego, sat in the front row of court. Both are U.S. citizens, as is his 8-year-old daughter.
Azano, who has generally kept a low profile in the U.S., is in the country on a visitor visa that the State Department will revoke, likely within days, Perry said.
The prosecutor asked the judge to deny bail, saying Azano "is extremely wealthy, he has the means to flee (and) he has the means to flee quickly."
The judge said he believed Azano wouldn't flee because a life on the run would be difficult on his family. He noted that Azano remained in the U.S. after his two Coronado homes were raided by the FBI last month and three others were charged.
Azano, dressed in white jail garb, said little during the one-hour hearing but nodded and appeared relieved as the judge explained the bail conditions.
Previously charged were Ernesto Encinas, who provided security to Azano; Ravneet Singh and his Washington-based campaign services firm ElectionMall Inc., and Marco Polo Cortes, a San Diego lobbyist.
Follow us on twitter.com/foxnewslatino
Like us at facebook.com/foxnewslatino