Mexican boy holds up anti-gay marriage rally in Tiananmen Square-like photo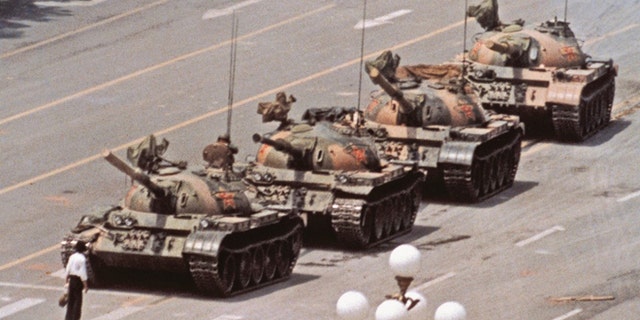 On Saturday, Mexican photographer Manuel Rodríguez captured an image at an anti-gay marriage rally in Celaya, Mexico, reminiscent of the famous "tank man" photo from 1989 that showed a lone pedestrian holding off a string of tanks during the Tainanmen Square uprising in Beijing.
In the picture, a 12-year-old boy stands in a street holding his arms out wide in front of cars and some 11,00 protesters from the National Front for the Family upset by President Enrique Peña Nieto's proposal to allow same-sex marriage throughout the country.
Currently, same sex marriage is recognized in Mexico City and a handful of the country's 31 states.
Rodríguez spoke to Mexico's Regeneración on Sunday, telling the newspaper, "At first, I thought the boy was only playing."
But the photojournalist approached the kid after taking the picture and asked him why he had attempted to hold up the rally.
"I have a gay uncle, and I don't want people to hate him," he told Rodríguez.
Like us on Facebook
Follow us on Twitter & Instagram