Mercosur Signs Trade Deal with Palestinian Authority, Venezuela Must Wait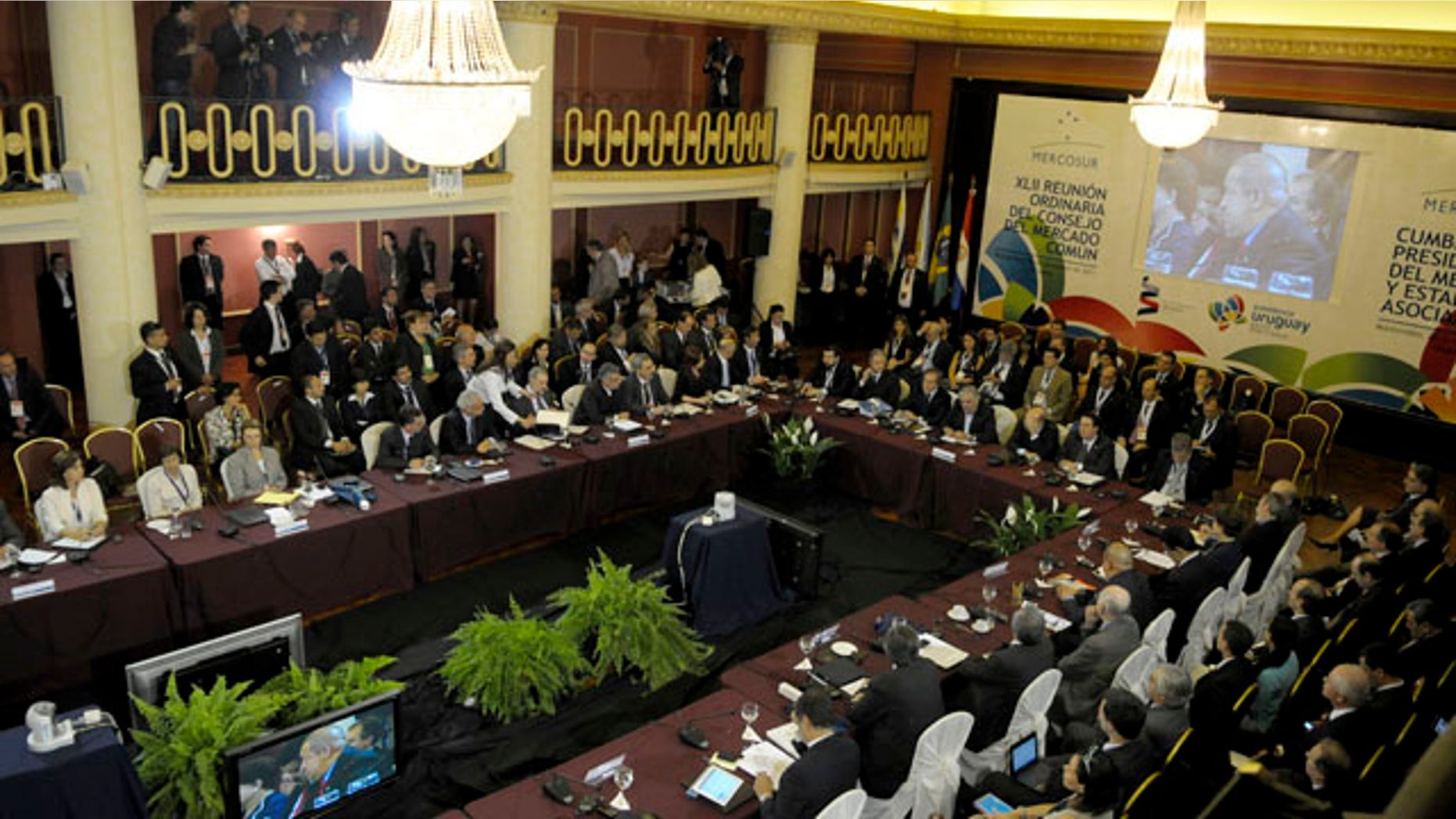 At a summit meeting in the Uruguayan capital of Montevideo, the Presidents of Argentina, Brazil, Uruguay and Paraguay announced the signing of a free trade agreement between the South American trade bloc and the Palestinian Authority.
This is the first trade deal between the Palestinian territories and a bloc of nations outside the Arab world. But the deal is mostly symbolic because Israel strictly controls imports and exports involving the West Bank and Gaza Strip.
Palestinian officials praise the deal as a step toward peace, but complain that Israel is holding back their economy. Israeli officials call it counterproductive to the Mideast peace, but say they'll respect the decision of Argentina, Brazil, Uruguay and Paraguay.
In other pressing business, Mercosur put off a decision on membership applications by Ecuador and Venezuela by referring the matter to a special commission. Despite high-level support by Brazil and Argentina, Venezuela's membership is being held-up by a group of Paraguayan Senators who argue that the regime of President Hugo Chávez is dismantling Venezuelan democracy.
The Associated Press contributed to this report. 
Follow us on twitter.com/foxnewslatino
Like us at facebook.com/foxnewslatino