Menu of last lunch served on Titanic set to fetch $157, 000 at auction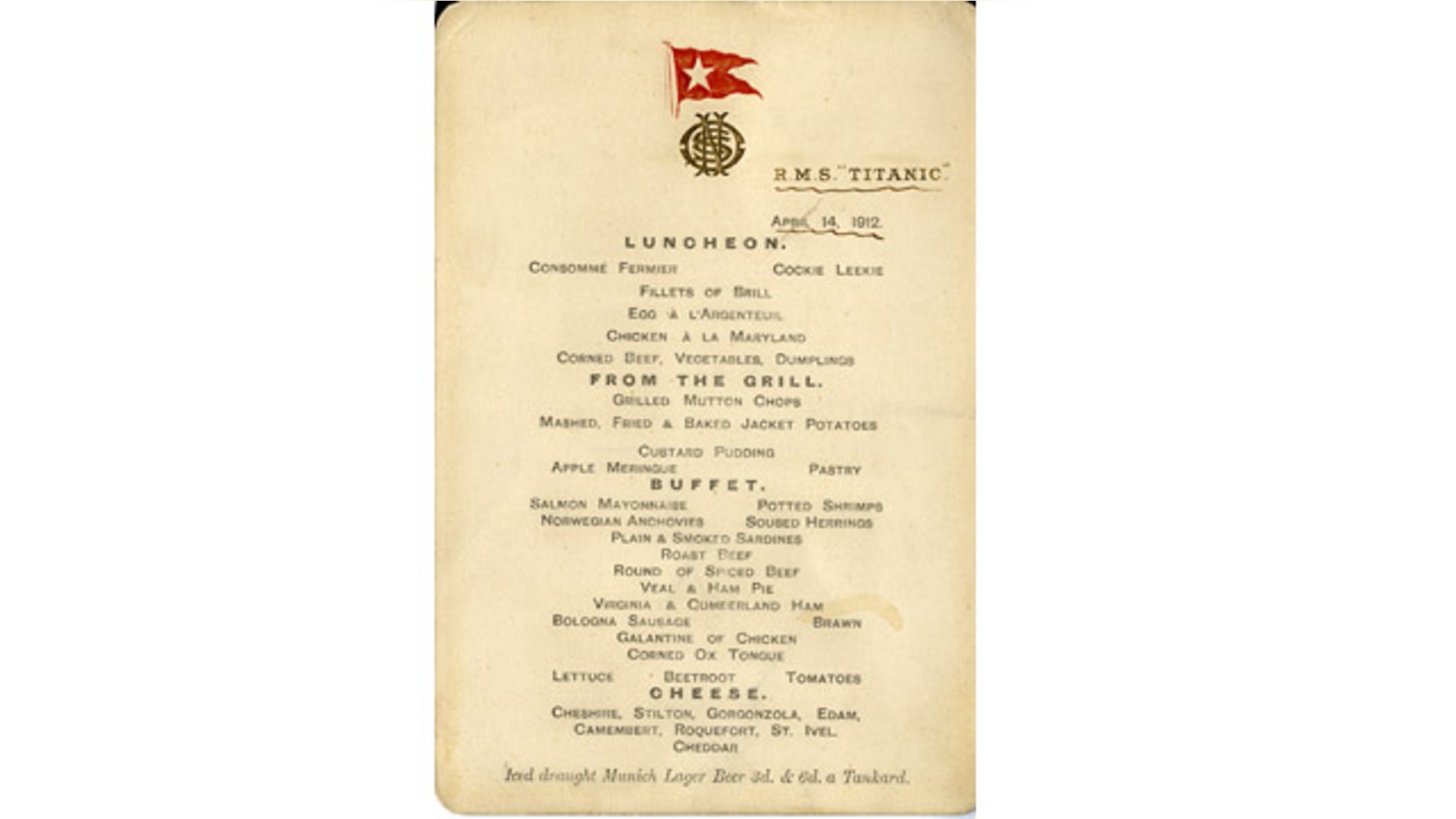 BATH, England – A menu of the last lunch served to first-class passengers onboard the Titanic is expected to sell for $157,960 at a UK auction.
The lunch menu, dated April 14, 1912, was on the table of passenger Dr. Washington Dodge, a banker from San Francisco who was traveling to the US with his wife, Ruth, and son, Washington Jr.
Ruth Dodge put the menu into her handbag, and it has remained with the family ever since she survived the tragedy after being put into one of the first lifeboats with her son. Her husband was saved by a Titanic steward, who pushed him into the 13th lifeboat.
Their last lunch featured several courses, including egg, chicken, beef, grilled mutton chops, desserts and a selection of eight cheeses.
Auction house Henry Aldridge and Son, which claims to be the world's leading auctioneers of Titanic memorabilia, will put the menu on the block March 31 at the annual spring Titanic sale in Bath, southwestern England -- the 100th anniversary of the ship's completion.
The Titanic -- on a voyage from Southampton, southern England to New York -- hit an iceberg and eventually sank in the northern Atlantic Ocean on April 15, 1912.