Mattis slams China on South China Sea island weaponization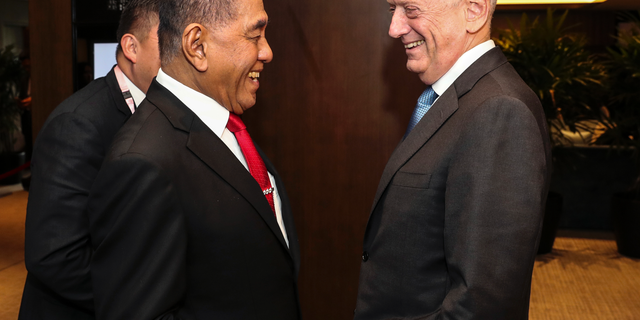 SINGAPORE – U.S. Defense Secretary Jim Mattis says China's placement of weapons systems on manmade islands in the South China Sea is designed to intimidate and coerce others in the region. Mattis is laying out a sharp criticism of Beijing at an international security forum.
He warns that America's recent move to disinvite China from a multinational naval exercise this summer was an "initial response" to the militarization of the islands. And he says the U.S. remains committed to ensuring free and open transit in the region.
But he says the U.S. welcomes cooperation with China wherever possible, and says he accepted Beijing's invitation to visit there soon.
Mattis is speaking at the Shangri-La Dialogue conference that includes defense chiefs, analysts and other leaders from the region.