Marine vet, girlfriend found dead in Belize, a week after they vanished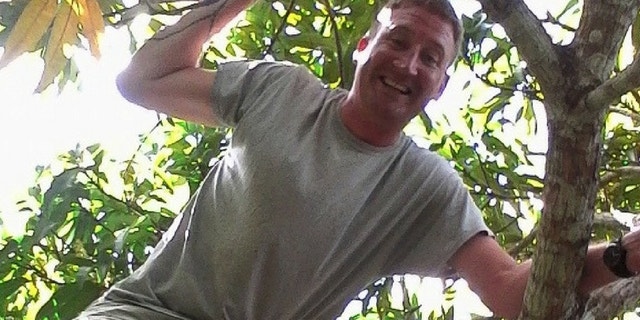 A U.S. Marine veteran from Atlanta and his Canadian girlfriend were found dead in Belize Monday, a week after they disappeared following a night out with friends, reports said.
Drew DeVoursney, 36, and his girlfriend, Francesca Matus, 52, were last seen leaving Scotty's Bar and Grill in Corozal on the night of April 25, according to the Atlanta Journal-Constitution.
ARMY PARATROOPER KILLED FIGHTING ISIS IN IRAQ IS IDENTIFIED
A friend reported the couple missing on Friday after he went to Matus' home to drive her to the airport and couldn't find her. Matus' car was also gone.
The vehicle turned up Sunday in a sugar cane field, about 10 miles from the bar, The Journal-Constitution reported. A close friend told the newspaper a search party found the bodies of DeVoursney and Matus on Monday.
HUNDREDS OF CIVIL WAR-ERA CANNONBALLS FOUND AT PENNSYLVANIA CONSTRUCTION SITE
The bodies reportedly appeared on a road near the field, not far from the country's border with Mexico. Police did not say whether they suspected foul play.
Brandon Bar, who set up a GoFundMe page to cover expenses for the search, also wrote in an update that the couple was found dead.
"Someone had killed a United States marine, my brother in arms, who survived Fallujah, Iraq and Afghanistan," Bar wrote on the page.
"Today is Day 1 of Justice. I will not let anyone to allow his death be the end of it all," he wrote in another post on Tuesday.
DeVoursney had been living in Corozal with a friend since December. He served several tours in Iraq and was scheduled to fly back to Atlanta on Friday to start trade school, Fox 5 Atlanta reported. Matus, who dated DeVoursney for the last two to three months, was also expected to fly back to her home in Toronto.