Manchester homeless hero helped attack victims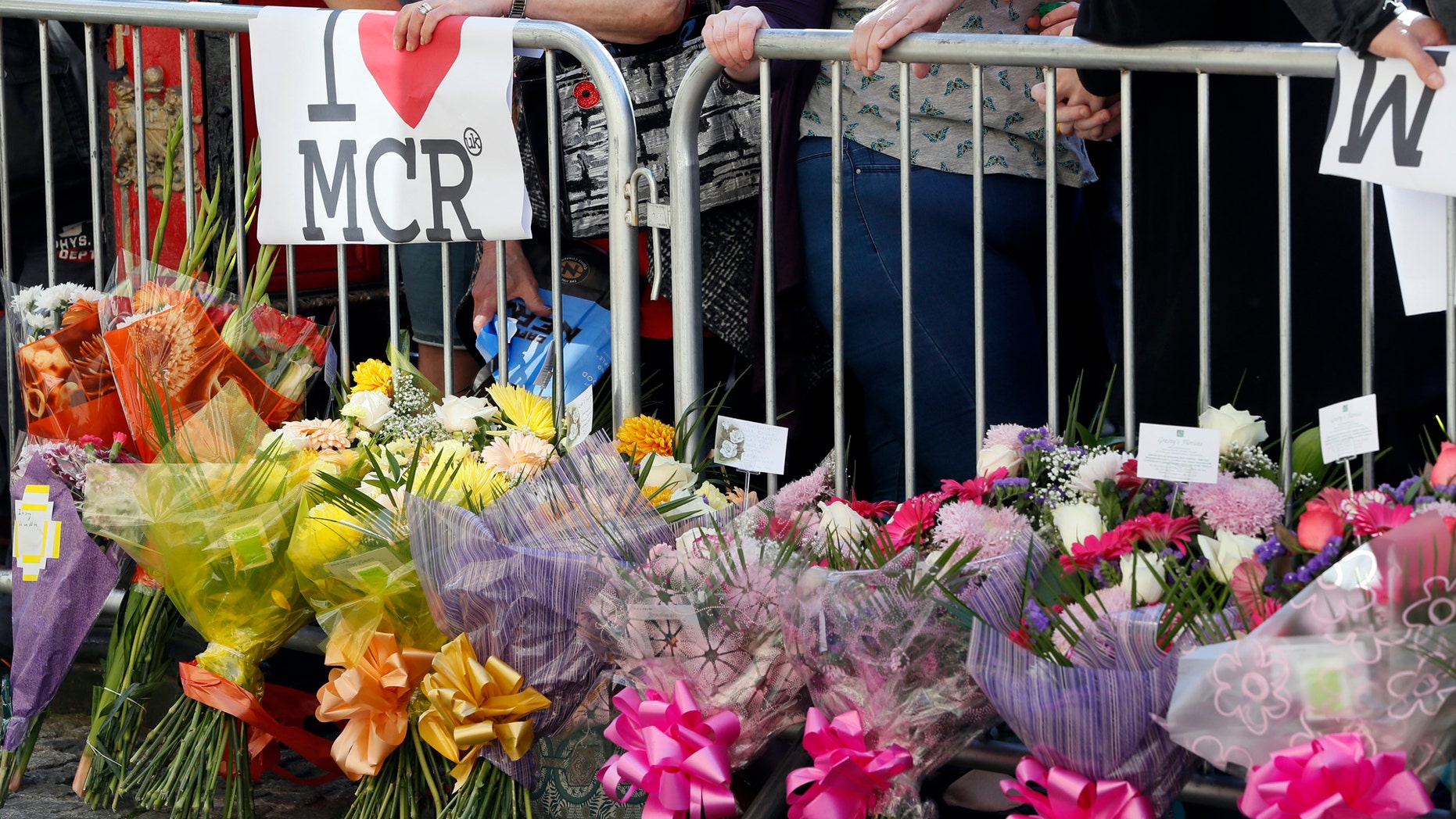 Stephen Jones, a British homeless man, rushed to help and aid those who were injured in Monday's bombing that killed at least 22 people and wounded scores at an Ariana Grande concert in Manchester.
Who is Stephen Jones?
Stephen Jones, 35, is a former bricklayer who said he has been homeless for more than a year, according to Time.
What did Jones do?
Jones helped aid the victims of Monday's suicide attack at an Ariana Grande concert in Manchester. Jones said he pulled nails out of victims' arms and faces.
"Just because I am homeless doesn't mean I haven't got a heart, or I'm not human still," Jones told ITV News. "I'd like to think someone would come and help me if I needed the help."
Jones said it was his "instinct" to jump in and help aid the victims.
"It was children," Jones said. "It was a lot of children with blood all over them and crying and screaming."
MANCHESTER BOMBER SALMAN ABEDI'S FATHER AND BROTHERS ARRESTED, LINKED TO ISIS, AL QAEDA
The homeless man said he also attempted to aid an older woman who suffered from leg and head injuries, but she died in his arms.
"I wouldn't have been able to live with myself if I'd just walked away," the former bricklayer said.
What are people doing to recognize Jones?
After the news of Jones' heroics got out, a number of crowdfunding campaigns were organized. One crowdfunding campaign on the JustGiving website has raised more than $40,000. Another campaign on the same website has raised more than $23,000.
Also wanting to help, David Sullivan, the co-chairman of West Ham United, a Premier League soccer club, and his son tweeted that they wanted to supply Jones with free rent for six months.
ARIANA GRANDE CONCERT ATTACK: VICTIMS IN MANCHESTER BLAST IDENTIFIED
"Me and dad want to rent the homeless man in Manchester a house for 6 months to help him get on his feet," David Sullivan Jr. wrote in the tweet. "If anyone can help us get in touch much appreciated. Such a self less act needs rewarding."
Sometime later, Sullivan Jr. tweeted that he and his father got in contact with Jones, according to Metro.