Man Suspected Of Driving SUV That Killed LAPD Officer Charged With Murder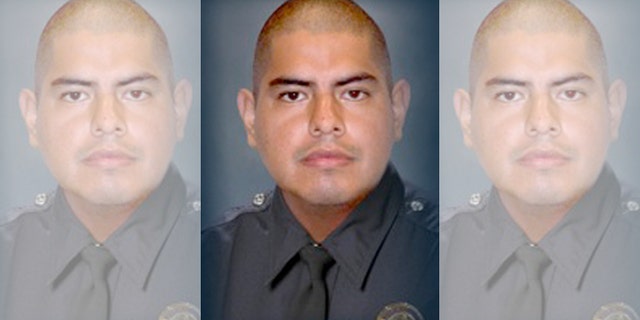 A man previously detained by the Los Angeles Police Department as a "person of interest" was arrested Tuesday afternoon and charged on suspicion of murder in the death of LAPD officer Roberto C. Sanchez.
Police believe that Mynor Enrique Varela, 20, was driving an SUV that crashed into Sanchez's police car in the early morning hours on Saturday.
Sanchez was declared dead at Harbor-UCLA Medical Center shortly afterward; his partner, Richard Medina, was also injured and is in stable condition.
Varela allegedly fled the scene of the crash.
Officers Sanchez and Medina were pursuing a white Camaro when the crash occurred. Both cars made a U-turn when Varela's Chevrolet Tahoe plowed into the cruiser.
He is being held without bail.
Car crashes have claimed the lives of two other LAPD officers in the last two months.
In March, 40-year-old Officer Nicholas Choung Lee was killed when his patrol car was hit by a dump truck in Beverly Hills. Last month, 51-year-old motorcycle officer Chris Cortijo was struck and killed by a driver alleged to have been under the influence of cocaine.
"This third loss of an officer in the line of duty in just two months is a stark and tragic reminder of the dangers our first responders face every day," Mayor Eric Garcetti said in a statement last week.
The Associated Press contributed to this report.
Follow us on twitter.com/foxnewslatino
Like us at facebook.com/foxnewslatino