Man sentenced to year in prison for hitting a Spanish speaker with plank of wood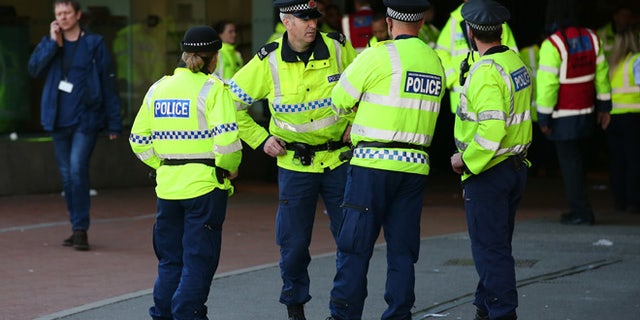 NEWYou can now listen to Fox News articles!
A man in Bournemouth, England, was recently sentenced to 1-year sentence in prison after he admitted to violently attacking another man for speaking Spanish.
According to the Bournemouth Daily Echo, 37-year-old Daniel Way was walking down the street when he heard victim Tomás Gil, who is from Spain, speaking to his girlfriend in his native language on May 19.
Using a plank of wood Way launched an attack against Gil after screaming at him, "[Expletive] Spanish, speak in English!"
While he initially didn't have a comment regarding the incident, a police officer claimed Way "smirked" when he was shown photographs of Gil's injuries.
WARNING: Video shows graphic violence.
The attack was caught by a surveillance camera, and it shows Way falling to the ground as he pulls the plank from a nearby building before getting up and charging at Gil, 27. He hit the victim on the face.
Gil sustained cuts and bruises to the mouth and appeared to lose consciousness for a moment. Way was restrained by bystanders until police arrived.
In court on Oct. 7, Way's attorney said his client was "genuinely remorseful," and that he was "driven to tears" after watching the CCTV footage.
"This is a disgraceful behavior," Way's barrister, Guy Draper, said, according to the Daily Echo. He added that Way had been diagnosed with ADHD and didn't know his medication did not mix well with alcohol.
"He can't quite get to the bottom of why he did what he did," Draper said. "He is extremely ashamed of his use of racist language."
Judge Brian Foster called the incident "totally unacceptable."
He sentenced Way, who admitted to racially aggravated assault occasioning actual bodily harm and criminal damage, to 12 months in prison, suspended for 15 months. He also must pay Gil nearly $1,000 and complete 150 hours of service work.
Like us on Facebook
Follow us on Twitter & Instagram