Man charged with rape in Massachusetts was deported in 2013, officials say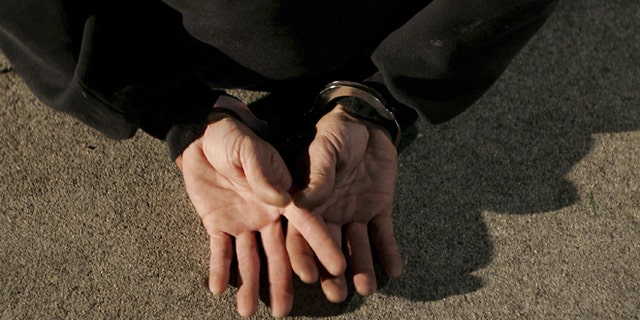 Immigration officials confirmed that one of two men being charged with raping a woman in Haverhill, located in Essex County, Massachusetts, was deported from the U.S. 2013.
According to the local Eagle Tribune, police reports say Manuel Segundo Agualema Guasco, 41, is being charged with rape after a woman was discovered running out of Riverside Park with her shirt partially torn, screaming for help.
The woman told police that two men, Agualema Guasco, and Juan Carlos Cela-Tacuri,19, drove her to the park, dragged her into the woods, punched her in the face and attempted to rape her.
Officials from the U.S. Department of Immigration and Customs Enforcement (ICE) said Tuesday if Agualema Guasco is released, they will attempt to deport him.
Although ICE was unable to confirm the country where Agualema Guasco was deported to, in a police report obtained from the court, Agualema Guasco's birthplace is listed as "Yucallar,'' while Cela-Tacuri's birthplace is listed as "General Morales,'' a town in the Cañar Province of Ecuador.
The two men are being held in Middleton jail, where they await a court hearing scheduled for Monday in Haverhill District Court. The proceeding will determine whether bail gets set for a possible release of the men, or if they remain locked up for the duration of their cases.
Details of the alleged attack vary.
Police reports say that when back-up officers arrived at the park, Cela-Tacuri and Agualema Guasco ran off but were caught a short time later.
Following their arrests, Cela-Tacuri denied having sex with the woman and said that Agualema Guasco was already with her when he met them at a local convenience store. Cela-Tacuri claims he was asked to drive the two to the park.
Agualema Guasco told police he was walking with his 7-year-old son to the store, where he met up with Cela-Tacuri. His son went home to his mother, and the two men drove the woman to the park. He claimed that only Cela-Tacuir had sex with the woman, and that she was charging him for it.
He later changed his story and told police that he did, in fact, have sex with her.
ICE has also placed a detainer on Cela-Tacuri, and if he is released by local authorities, ICE will seek to keep him in federal custody pending the outcome of his immigration proceedings.
Like us on Facebook
Follow us on Twitter & Instagram