Man arrested in fatal Ohio crime spree has serious mental issues, Latino group says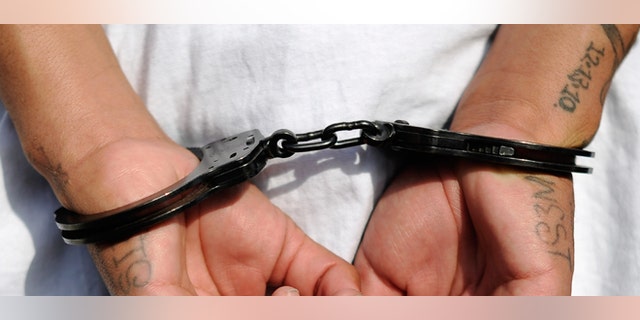 NEWYou can now listen to Fox News articles!
A U.S. Homeland Security official says the man arrested for the fatal shooting of one woman and the wounding of another in Ohio had been interviewed by phone earlier this month, but agents couldn't determine his immigration status at the time.
The agency's Jaime Ruiz says in a statement that 35-year-old Juan Emmanuel Razo was uncooperative when he was interviewed by phone at the request of the Lake County Sheriff's Office on July 7, so agents had no legal basis to hold him.
Ruiz says the agents offered to meet with the deputies and interview Razo in person, but the offer was declined. The sheriff's office, however, said Razo was released after agents told deputies that there was no reason to detain him.
They haven't released his nationality, but the head of an Ohio Latino advocacy group says that Razo has had serious mental health issues for years.
The executive director of the HOLA Ohio issued a statement Wednesday saying Razo has been waiting 12 years for a green card and isn't a "random illegal alien."
"Juan Razo's family has grappled with his serious mental health issues for many years," Veronica Dahlberg, Executive Director of HOLA Ohio told local media. "[T]his is not an issue about immigration; rather it is about the problems associated with adults with mental illness."
Razo surrendered Monday after a shootout with sheriff's deputies at a park 30 miles east of Cleveland.
He's charged with attempted murder for shooting a 40-year-old woman as she walked along a bike path, but hasn't been charged in the slaying of 60-year-old Margaret Kostelnik at her home near the park. Authorities say Razo has confessed to the shootings and an attempted rape of a 14-year-old girl.
Based on reporting by The Associated Press.
Like us on Facebook
Follow us on Twitter & Instagram