Mali ministers met by hail of stones in Tuareg stronghold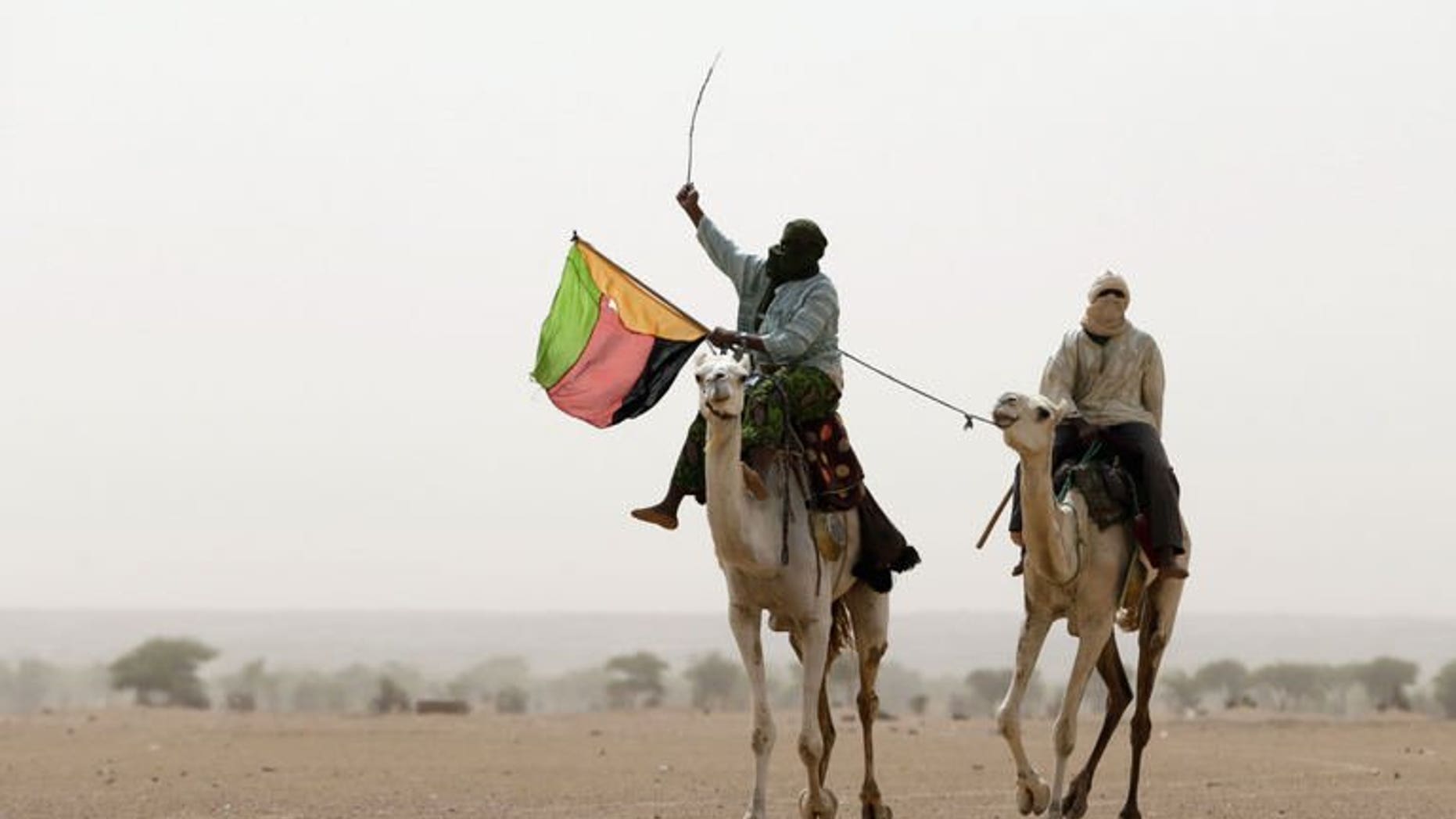 BAMAKO (AFP) – Youths affiliated to Mali's main Tuareg separatist group on Sunday tried to prevent a plane carrying three ministers from landing in their northern bastion of Kidal and later pelted their convoy with rocks, officials and witnesses said.
The ministers of planning and security as well as the minister in charge of reconciliation and dialogue with the Tuareg community in the country's north had come to Kidal to discuss ongoing peace efforts.
"Young people affiliated to the MNLA (National Movement for the Liberation of Azawad) tried to prevent the plane from landing," an official from the Kidal governorate told AFP.
He said the UN stabilisation mission in Mali had to intervene to allow the ministers to land in Kidal, the main stronghold of the MNLA, which wants political autonomy for the Tuareg heartland in northern Mali.
"Rocks were thrown at the official convoy. The windows of the one of the vehicles carrying a minister were smashed," another official said.
He also said that two grenades were detonated in the town centre moments later but added that no injuries were reported.
The incidents led to several reconciliation events being cancelled.
The MNLA took control of Kidal in February after a French-led military operation ousted Al-Qaeda-linked fighters who had piggybacked on the Tuareg rebellion to seize most of northern Mali.
The Al-Qaeda-backed militants had chased out their former MNLA allies and imposed a brutal form of Islamic law.
The Malian authorities reclaimed the city after signing a ceasefire deal with the MNLA in June but the situation has remained tense.
The rebel group has reluctantly recognised Mali's new administration and has warned it would not hesitate to take up arms again if talks failed to produce a deal on autonomy.